National football player
Cenk Tosun
, world-famous
Instagram
account made a video conversation with '433'.
Radamel to Everton's striker answering questions FalcaoA surprise message came from.
Cenk said that his injury is getting better, "I am getting better day by day. My treatment is continuing anyway. We do not hinder the controls. It is actually good for me to have such a gap right now. Of course nobody wants to be disabled. But unfortunately I had a disability but suddenly like this "There was a gap."
MESSAGE FROM FALCAO
During the live interview, when the message "Get well soon" came from Falcao, Cenk Tosun said; "Thank you very much, Falcao," replied.
Cenk Tosun, who stated that he spent time with his family at home in Quarantine, also praised Çağlar Söyüncü.
Experienced striker commented, "If I chose a friend to stay in Quarantine, Çağlar Söyüncü. He is a really fun person and a good friend. Maybe he is a very hard footballer on the field but he is the opposite, good and polite off the field". (Fanatic)
class = 'cf'>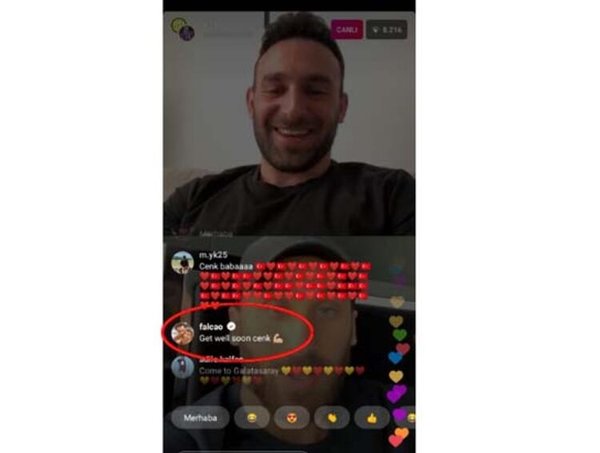 10 TL gift to the first 100 TL bet game on Misli.com, click here to join!