After defeating Hapoel Beer Sheva last Sunday and maintaining a perfect balance in the Premier League, Maccabi Haifa is preparing for the next challenge: the meeting tomorrow (Thursday, 19:45, live on Sports2) With the Kazakh Kyret in the second round of the Europa League qualifiers.
According to the concluding training, it seems that coach Barak Bachar is expected to make one change in the lineup, with Yannick Wildshot expected to return to 11 at the expense of Dolev Haziza. Another dilemma was between Jose Rodriguez, who made his debut against Beer Sheva, and Yuval Ashkenazi, but according to training, it seems that the latter will continue to receive the credit in the lineup. Bachar's banker in recent games, Muhammad Abu Fani, is also expected to open.

Even before that, coach and liaison Charon Sherry spoke at the traditional press conference ahead of the game. Bachar He said in his opening remarks: "How much am I ready to play from 1 to 10? 200. We do not have the luxury of not being prepared for it. Also in the previous round we were ready and knew exactly what game we were coming to. "Let no one make a mistake, Kyrat is a very team."
Team staff: "I did not say who should be brought, I said that should be upgraded. We brought in players. There is a desire and willingness to bring in more players who upgrade us, but there are also budget constraints. The club invests a lot of money, despite the reviews. We brought in two expensive players I wanted, especially the brake [בוגדן פלאניץ']. With this staff we have to go through these games and if it is possible to strengthen further strengthened. if not? We will get along with what is there. "

Rival: When I coached Hapoel B'Shlosha and played against it, we barely passed it. They are aggressive and stressful all the time. I'm not making excuses for tomorrow, but I note the fact that Kyrat is very good. We do not have even a drop of comfortable feeling. Very ready for the game. "

Crowded schedule: "There are a lot of games and it's always fun. I wish there were as many as possible. We come to the game 100%, with our strongest lineup. No player is kept out. "Tomorrow's game is of great importance to the club."
Planich's condition: "He did not come to us in playing form like Jose Rodriguez, who did a kind of training camp in Spain. Also see that it is still difficult for him with the weather here and he is still in the process of adapting. From workout to workout he looks better. If it seems appropriate to dress him for the game, he will dress. "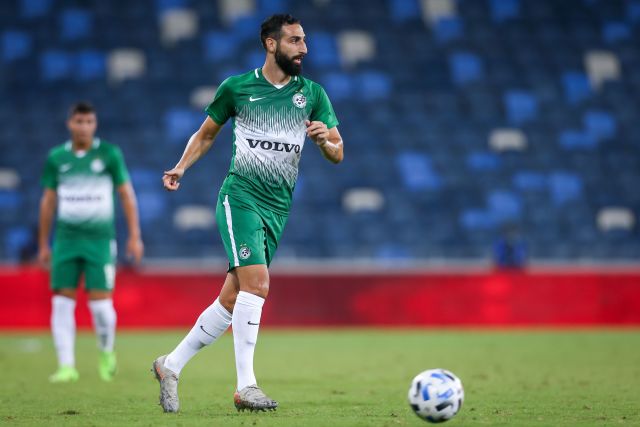 The addition of Rodriguez: "Strengthening our link. Everyone sees him as an '8' player, but I played 6 in the Netherlands and was impressed with him. Everyone gets it from Maccabi Tel Aviv, but a lot has changed since then. He played in the Dutch league and in the second league in Spain. I saw a big improvement in his ability, he is a dynamic and aggressive player. He pulls out balls and together with his technique he will upgrade our link, together with Neta Lavi and Muhammad Abu Fani, who can be seen that he took the opportunity given to him ".
Cherry's performance on the field: "There are games that he will play in the center and there are games that are also on the line. The very fact that he can play in several positions only shows his character and his modesty. He is a quiet fighter on the field and that characterizes our team. This is her DNA. Lavi, Rokavica and Ashkenazi are also like that and there are many more examples. "Our players are very modest, but when they are on the field they are killers."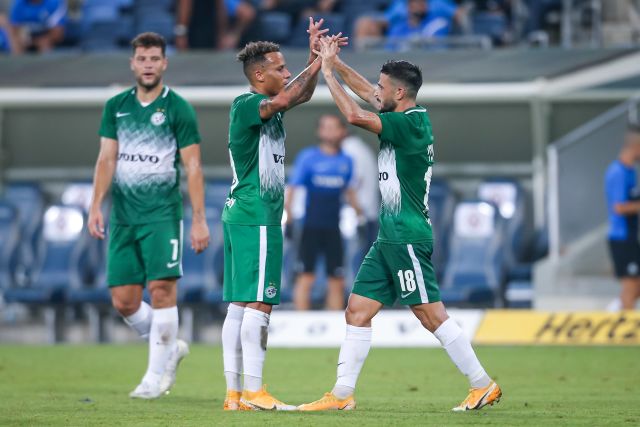 After the coach, sherry He added: "We prepared for the game well and saw that Kierat is a very good team. I feel very good here and with what I did last year. I am very proud to be one of the two captains of Maccabi Haifa, it is a huge club. Want to fight for the championship and in Europe. I try to help the team all the time, not just with goals and dedication. I do everything the coach tells me to do. "
On the rumors of interest from the Dutch league, the contact commented: "I am very happy here. I think the coach and management of the club are happy with me and we will see what comes out of it. If it's up to me, I will stay here for a long time, you just have to ask if the coach wants me, "the Dutchman concluded with a smile.
Estimated composition: Josh Cohen, Ernest Mabuka, Eid Habashi, Ofri Arad, San Menachem, Neta Lavie, Muhammad Abu Fani, Yuval Ashkenazi, Charon Sheri, Yannick Wildshot, Nikita Rokavica.