KAA Gent has not been able to reinforce its high ambitions at the start of the new season. The vice champion immediately dropped points on the field of STVV. The home team was able to take advantage of the blunder in the Ghent defense with the two goals.
Sint-Truiden – AA Ghent in a nutshell:

Key moment: AA Gent is increasingly imposing its will on STVV, which is giving up after a very good first half. But the visitors are killing themselves: Kaminski, Plastoen and co are starting to fumble and that results in the Limburg 2-1.
Man of the match: It was not Igor Plastoen's afternoon. At the 1-0 he let the cross deviate, making it perfect for goalscorer Suzuki. He took the 1-1 himself, but in the 2-1 he was again a leading player. His match was then also over due to an injury.
Remarkable: AA Gent and the opener of the season, it is not a good marriage. Ghent has been waiting since 2012 (then against Lierse) for another victory on the first day.
Flattered Ghent equalizer just before half-time

AA Gent had concluded its changeable practice campaign with some dubious performances and STVV had remembered that.
After just over 60 seconds the ball was already in the basket: Garcia threw the ball in front of the pot, Plastoen touched the leather slightly (unluckily) and Suzuki ran the lightning fast 1-0 at the far post.
The visitors were caught ice cold and barely featured in the first act. Without David and without newcomers, the vice champion played far too statically. No movement, no creativity, no opportunities.
A fresh STVV forgot to reward itself even more and actually got a cold shower just before the break.
The 1-1 fell out of the blue and – not coincidentally – on a corner: Plastoen nodded strongly inside. The flattered 1-1 even almost got a blueprint, but Ngadeu headed just wide a few minutes later.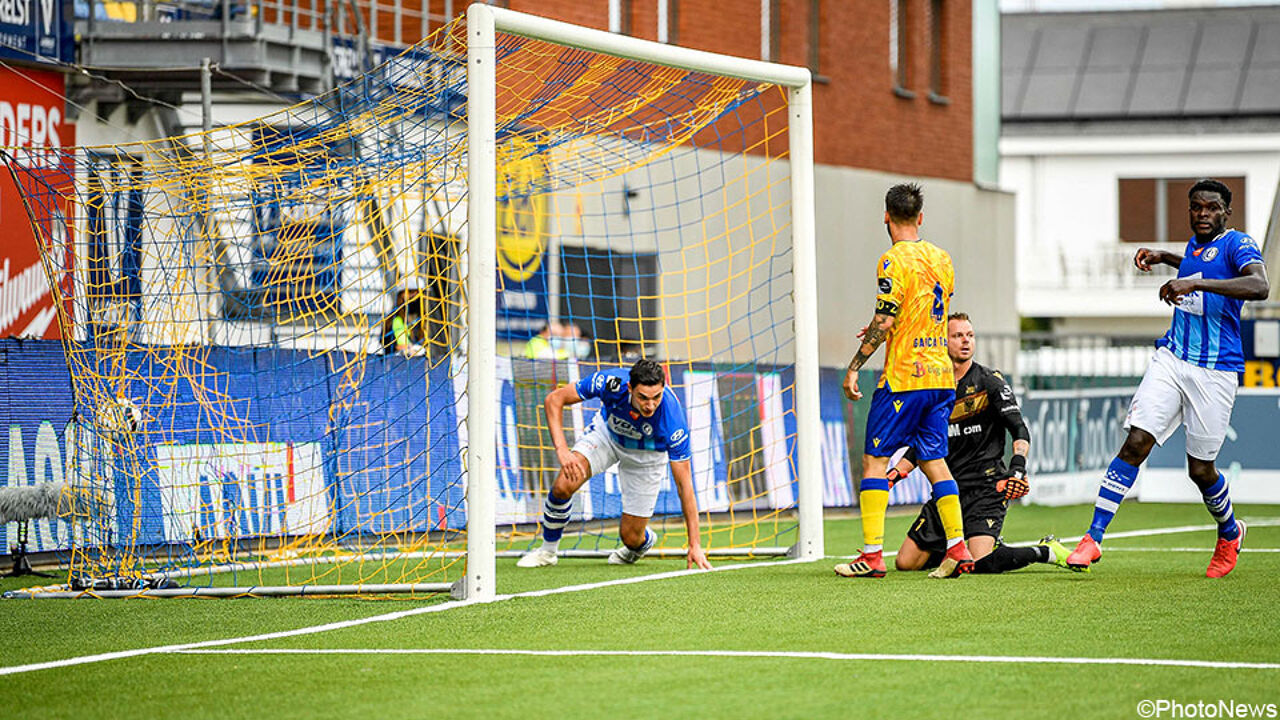 Ghent's defense goes wrong with the 2-1

Despite the late equalizer, Ghent coach Thorup will probably have treated his group of players to a thunderstorm. It did not miss its effect, because AA Gent showed a different face after the break.
It drew the match more and more towards itself, but the bright 1-2 after a rehearsed number on a corner was narrowly rejected offside.
STVV gasped, but was helped by the visitors. The Ghent defense suddenly fumbled that it was a sweetheart: miscommunication between Kaminski and Plastoen resulted in a blunder festival with Colidio as the end station, 2-1 on the hour.
AA Gent was upset and could never take STVV into a stranglehold, even though it had bad luck. Yaremchuk's equalizer stuck to the post twice.
2-1: AA Gent also chokes on his opponent in the first round. In the long term, that doesn't have to be a drama, but ambitious Ghent will immediately put pressure on the boil.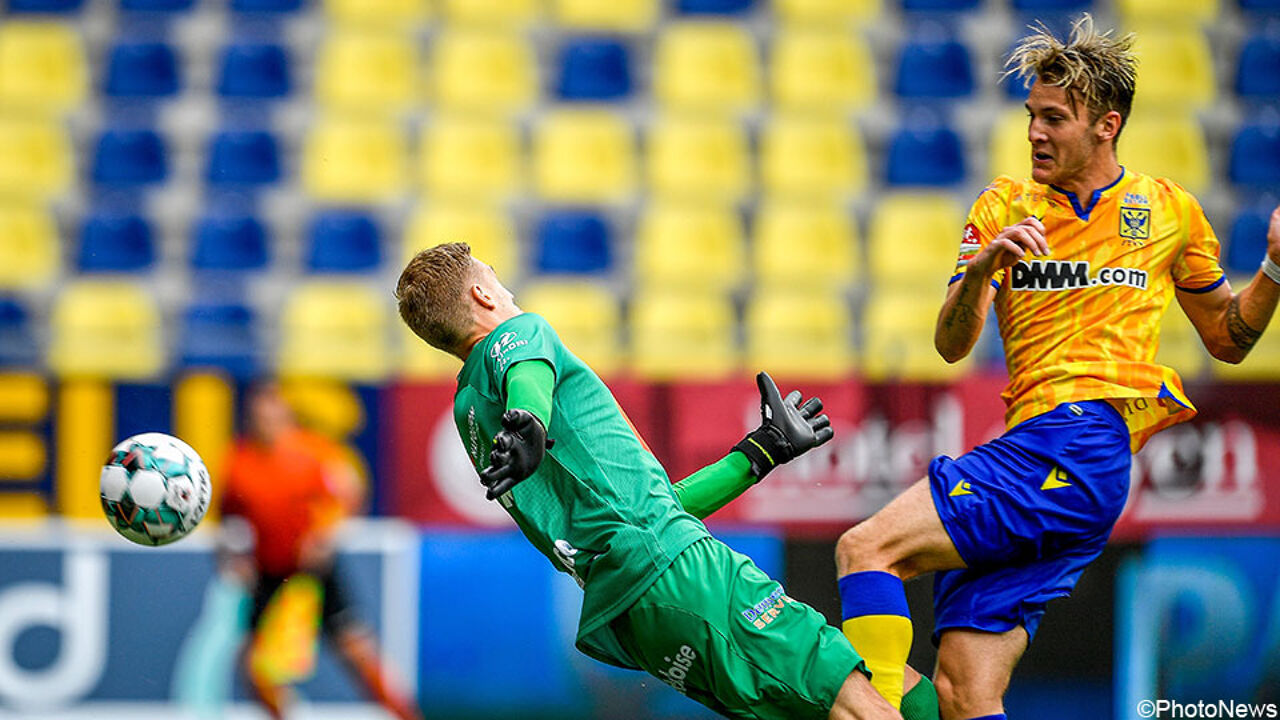 De Ridder: "Had time to cultivate an identity", Odjidja: "We have to learn lessons from this"

Steve The Knight (captain Sint-Truiden): "We finally beat AA Gent again. As a team we fought very hard for it and we deserve this victory. We have had the best chances and also with the pressure of Ghent at the end we have fought like lions. I'm very happy. We worked very hard for 10 weeks and this is the result: we beat the 2nd of last season, fantastic. We had time to cultivate an identity. We especially want an annoying opponent without the ball We want to be in the duel and we showed it. "
Vadis Odjidja (captain AA Gent): "This defeat was very avoidable. STVV had almost no chance in the second half, but we had that misunderstanding. We have to conclude that we are going to kill ourselves. It was a difficult match for us. We didn't really find a solution, but we still had chances for the 2-2. Then it could look different. We have to learn lessons from this and hopefully we can win next week. "
Jess Thorup (coach AA Gent at Eleven Sports): "After 2 minutes you are already behind: after a preparation of a few months you obviously do not hope for that. You make the opponent believe that everything is possible. Our first half was not good, but we fought back and had the match under control. And then you give away another goal like that: it's not normal that such a thing is possible. That we showed two faces? You can think you're good, but if you don't show it on the field … We had chances, but they have to go in goal. Of course you win and lose together, unfortunately we now have to wait a week for our next match. Too many players did not reach their level and they already know that. should learn lessons from this and forget about this match as soon as possible. That you wish me luck? I will need that. "