Antwerp-Mouscron and KV Mechelen-Anderlecht, two posters of the first matchday in the Jupiler Pro League, can be played as planned. That has been announced by Minister of Sport Ben Weyts and the Pro League.
After provincial governor Cathy Berx issued a ban on contact sports in the province of Antwerp, two games of the opening match day of the new football league were tied by a thread.
In recent days, no one has been able to remove the confusion and ambiguity and the hot potato has been pushed over and over.
A decision was placed in the hands of Minister of Sport Ben Weyts and he allows the professional matches on Antwerp territory, as confirmed by the Pro League.
So no streak is drawn between Antwerp-Mouscron (Saturday 7 pm) and KV Mechelen-Anderlecht (Sunday 6:15 pm).
"The Pro League has just received confirmation from Flemish Minister of Sport Ben Weyts that the professional football of the Jupiler Pro League and the 1B Pro League can start again with the training and games for the Antwerp clubs."
"The Antwerp Pro League clubs can immediately resume training and this weekend's matches in the Jupiler Pro League will take place, as planned."
"Any avoidable contact must be effectively avoided"

"Based on the elaborated protocols, the detailed testing and follow-up procedures and the exemplary behavior of the fans last weekend, the minister decided today to start professional football," said the Pro League.
"As indicated in the CELEVAL opinion, a framework is also drawn up with concrete guidelines on top of the protocols that have already been worked out in detail."
"Among other things, it states that players must also effectively avoid any avoidable contact, such as after a match or after scoring a goal. It also underlines the social exemplary function of professional clubs."
"The Pro League thanks Minister Weyts, commits to clearly brief these additional measures to the clubs and will ensure that the Jupiler Pro League starts flawlessly this weekend, on and off the pitch."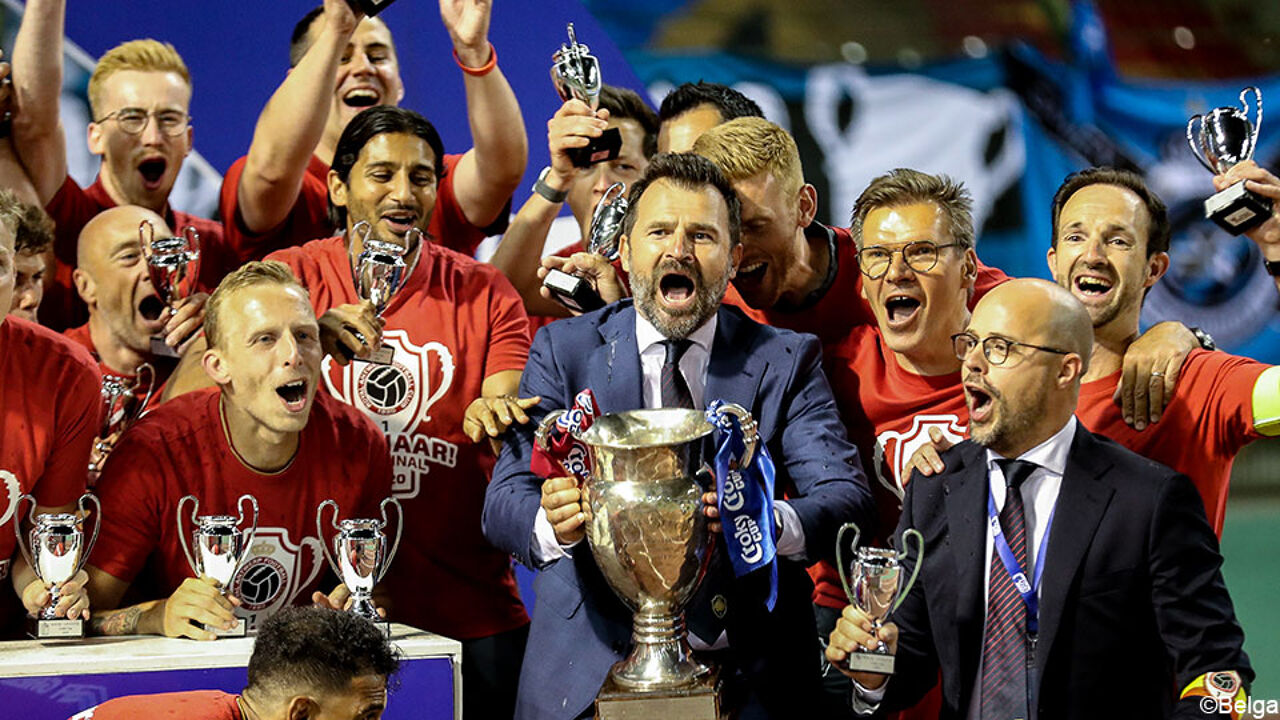 "If your competition doesn't start now, you are COVID capital of the world"

Everything has to go "according to the protocols and decisions of the Security Council", says the cabinet of Ben Weyts.
"I think that, a few days before the planned start date, you cannot help but take that responsibility as quickly as possible and make a clear decision, rather than play the ball again," said Weyts.
"Sports competitions have started or are starting all over Europe, even in red areas such as Barcelona or Leicester, sports are being played at all levels. Now that our competitions are not starting, you declare yourself almost the COVID capital of the world" , it sounds.
Weyts' decision also concerns amateur competitions. According to Weyts, local authorities and the sports federations themselves are and will remain authorized to impose stricter measures or not even to allow competitions to start.