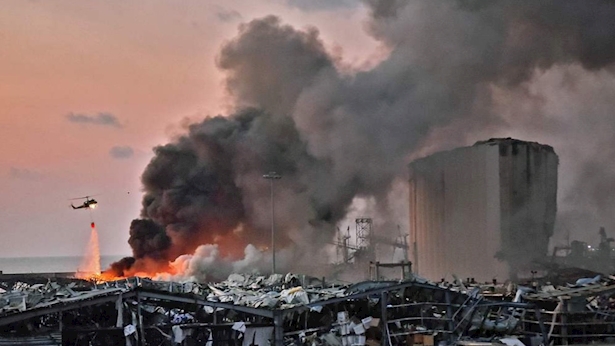 The Lebanese government has resigned following the disaster in Beirut, and Prime Minister Hassan Diab will make a statement soon, Lebanese media reported today (Monday). This is at a time when the death toll from the explosion in the port is more than 200, according to the governor of Beirut, Marwan Abodi. Dozens more are defined as missing, many of them foreign workers, but the military stopped searches at the port after hopes of locating survivors faded.
The resignation of the government comes in the wake of stormy demonstrations outside the presidential palace in Beirut, Lebanon, demanding the resignation of Christian President Aoun Christian. Aoun has promised a comprehensive investigation and the punishment of those responsible for the default that allowed the storage of 2,750 tons of ammonium nitrate in the port for about seven years, but he opposes an international investigation. On Friday he raised a version that there may have been a "foreign intervention" – using a missile or charge – but there is no further basis for this at this stage.
"There are still a lot of missing people. Citizens are asking the emergency services where their relatives are, but it is very difficult to conduct searches during the night as there is no electricity in the area," said Health Minister Hamed Hassan.
According to Lebanese television channels, the disaster began with an explosion in a warehouse at an entertainment port, where fireworks were stored. The fire that broke out in the warehouse spread to nearby warehouses, one of which stored tons of ammonium nitrate, a substance used as fertilizer in the agricultural industry – as well as for making improvised explosive devices.
Comments on the article(0):
Your response has been received and will be published subject to system policies.
Thanks.

For a new response
Your response was not sent due to a communication problem, please try again.

Return to comment