There was a lot of excitement this morning (Saturday) at Ben Gurion Airport, when dozens of paratroopers made a skydive in the heart of the port, against the background of the closed sky, and the almost complete shutdown of air activity in Israel. The complex logistical operation was conducted in cooperation with the Airports Authority, during which a light aircraft took off three times, each time with about 15 paratroopers sitting on board, some of whom parachuted more than once.
As mentioned, the light aircraft rose to an altitude of 11,000 feet, and from there came the mass parachute – which began with a minute of skydiving, followed by about four minutes of hovering through the parachutes, until they reached the ground and the empty airport. Among the paratroopers – Home Front Command Commander Major General Uri Gordin and Head of the Operations Division, Major General Aharon Haliva. "It was a stunning and exciting experience," said Shani, who was among the participants in the parachute operation. "It was strange and also a little sad to see the many planes standing disabled at the airport."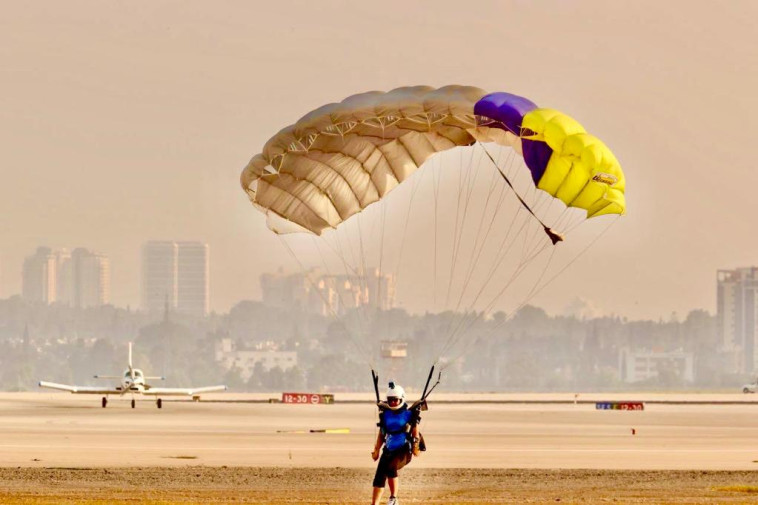 Finally a collection of summer masks that you can breathe with
Shai from the Parachute Club in Shimrat added that "it was a once-in-a-lifetime experience – we are used to parachuting in green or Galilee landscapes, and this is the first time we parachute in an urban landscape, and more at Ben Gurion Airport" he noted that "it was a special and historic event. It's a little sad to see the planes standing empty. " Ola, who also participated in the parachute said: "We were very excited, we are used to parachuting in completely different areas." According to her, this is a special experience that they will never forget.
The parachute operation ended after about an hour and a half, in the background of dozens of photographers and airport workers who documented the historic event. Workers at Ben Gurion Airport have expressed hope that soon we will not see any more balloons and paratroopers on the runways, only planes taking off and landing.