Sticking to Netanyahu: "The most correct thing from a professional point of view is to transfer an annual budget, and bring it to the government's approval as early as Sunday. I propose to the prime minister to allow the finance minister to submit the budget for 2020 at the beginning of the week." So says the intelligence minister Eli Cohen In an interview withMaariv.
"An annual budget will allow immediate budgets to flow, secure the safety net for employees and the self-employed, and promote investment in infrastructure projects." On a biennial budget you have to be a prophet, because no one knows how to predict corona behavior".
And what about the coalition agreement? Was it a mistake to add a biennial budget item to it?
"It was not a mistake. In March no one thought that the corona would reach its peak in August and that in the summer the sky would be closed. Originally the agreement was not a mistake, but the reality has changed. The question is what is right now for the country. "It is incumbent on Bnei Gantz to do what is right for the State of Israel. I live in peace with all that is good for the State of Israel. It precedes politics, and a one-year budget is right in circumstances that include an economic crisis."
Finally a collection of summer masks that you can breathe with
And if it will bring down the government and the election?
"The only glue in this government is not ideology but the corona crisis, but nevertheless blue and white have not taken the health or finance portfolio. What is left for them is to immediately approve the budget for the coming year".
There is talk of an alternative government.
"An alternative government is being formed with 61 MKs. I hope that on Sunday a proposal for an annual budget will be put on the cabinet table, which will be approved, and then the alternative will be superfluous. If the budget is not approved, we will form an alternative government by the deadline. We are already in talks with Knesset members. Meanwhile, everyone is sitting on the fence. If the budget is not passed, the talks will become more purposeful. The Likud is a democratic party, and more than 70% supported Netanyahu as a candidate for prime minister. In the case of elections, the candidacy is open to any candidate, but I assume that Likud voters will want Netanyahu as the one who will continue to lead. "
Minister Cohen attacks the position of economists who actually support a biennial budget. "There are also politically affiliated military generals who sign such and such petitions. I have also seen business owners express their views on the application of sovereignty in the territories. Most of the economists you mention come from a particular political agenda and that is what drives them," he claims. "The goal in front of their eyes is for Netanyahu to leave Balfour, regardless of the economic situation. I see a lot of people in demonstrations, but the government is not replacing them with demonstrations but with voting at the polls and the public has had its say."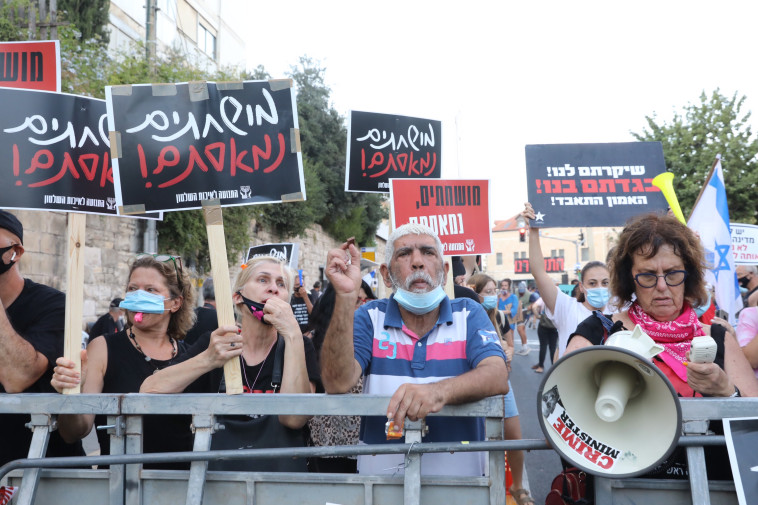 The Minister of Intelligence does not hesitate to admit the mistakes made in the economic plans: "Yes, the State of Israel gave a significant budget for assistance and made a mistake when it was not done in cooperation with the business sector. When I made decisions I always made sure to sit with the specific industry, hear the comments and bring a proposal "Good, and only then did they hear the business owners and change the decision. It did not add confidence. That was the case with the malls and restaurants. What I lack in the economic plans is the transition plan for growth after the crisis."
"Instead of giving fish, you should give fishing rods," Cohen concludes. "It is important to compensate business owners, but they must also help open new factories, incentivize existing ones and lower taxes. There is a shortage of working hands in quite a few places and professional conversions must be made. I would give incentives to high-tech companies owning factories in Eastern Europe." "Buying is charged. That's how consumption can really be encouraged. I'm not sure the cash will do that."
The full interview will take place tomorrow in the "Current Plus" section of "Maariv-Weekend"