Maccabi Tel Aviv is ready for the Champions League. After beating Beitar Jerusalem 0: 1 in a training match on Friday, the team defeated Bnei Yehuda 0: 3 tonight (Monday) at Bloomfield Stadium in its third and final preparation game before the start of the official games.


The Yellows will meet Hapoel Beer on Saturday for the battle for the first title of the season as part of the Champions League, and have recovered nicely since the first training game against Hapoel Katamon last Tuesday, when they parted ways with the team from the national league 3: 3.
Bnei Yehuda, on the other hand, which will meet Betar Jerusalem in the first round of the Toto Cup on Saturday, gave up after beating Hapoel Tel Aviv 1: 2 in its first training match.

Maccabi Tel Aviv was much better in the first half, reached several situations and in the 33rd minute also went up to 0: 1. Elon Almog kicked to the crossbar on the left side of the extension, and Dor Peretz continued from the rebound to the net.

The contact also added to the goal in the second half, when in the 50th minute he found Nick Blackman with a deep ball and the latter continued to the net. The third and final goal came in the 82nd minute, when the young generation of Turgeman passed a ball wide from the right wing to the field, where Blackman waited, who continued to touch the net, completed a double and set the result of the game.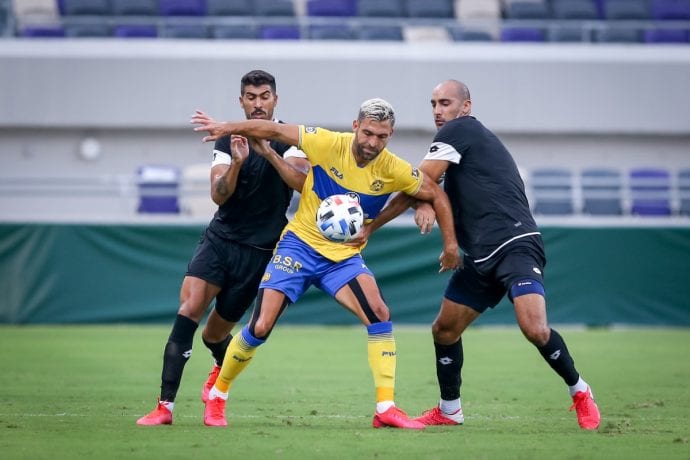 The vehicles
Maccabi Tel Aviv: Daniel Tennenbaum, Maor Kandil, Enrique Sborit, Sharan Yeni (Eitan Tibi 46), Ofir Davidzada, Dan Glazer, Ido Shachar, Dor Peretz, Elon Almog, Eduardo Guerrero, Itai Schechter (Nick Blackman 46).
Also partners: Daniel Peretz, Noam Cohen, Amit Glazer, Matan Balteksa, Eden Kartzev, Avi Rikan, Bar Cohen, Ronen Chanzis, Dor Turgeman.
Bnei Yehuda: Omar Niron, Mor Hozaz, Dan Mori, Daniel Flesher, Or Hassidim, Tambi Segs, Shai Mazor, Yosef Musa, Pedro Campus, Ariel Lazmi, Amir Khalaila.