Tomorrow (Sunday) the home stage of the Toto Cup will close with four parallel games and at the end we will know who will meet Maccabi Tel Aviv in the final in exactly one week. But what comes to the decisive game may come from the pair of games that have been launched at this time. Leading Maccabi Petah Tikva B will host Hapoel Kfar Saba, and in the parallel meeting Maccabi Netanya and Hapoel Hadera will try to end the pre-season campaign with a victory, and possibly on the way to finishing at the top of the house.
Maccabi Petah Tikva – Hapoel Kfar Saba 0: 0

Although the Malabes lead the second house in the Toto Cup, they will need quite a bit of luck to knock down the Toto Cup final. Guy Luzon's team scored 4 points in its first two games, just like Hapoel Tel Aviv and 2 less than Sakhnin, so the newcomer will have to beat Kfar Saba and hope that its rivals on the revealed ticket will stumble tomorrow.
Professionally, Or Inbrom, Liel Abda and Thai Baribo started in the offensive part of Maccabi Petah Tikva, Muhammad Hindi who joined this season from Kfar Qassem Fatah in the left defensive position. At Kfar Saba, Sagi Dror continues to receive the credit in the lineup, as do Ben Reichert and Kizito.

The vehicles

Macabi Petach-Tikva: Arik Janko, Tomer Levy, Marcus Diniz, Omri Luzon, Muhammad Hindi, Muhammad Sarsour, Guy Hadida, Muhammad Sarsour, Or Inbrom, Liel Abda, Thai Baribo.
Hapoel Kfar Saba: Matan Zalmanovich, Tom Shelach, Sudik Atanda, Tal Makhlouf, Aviv Solomon, George Pochiba, Ben Reichert, T-shirt Gethon, Itai Shor, Sagi Dror, Kizito.
Hapoel Hadera – Maccabi Netanya 0: 0
The host has finally lost its chance to qualify for the final and Netanya needs a real miracle so as not to end up in the factory, although both teams can finish home in first place in case of a victory for both sides and a loss to Maccabi Petah Tikva.
The biggest news from Raymond Atwald's gang is the striker's absence Jonas Melda Who went into isolation after being among a verified patient. The Dutchman therefore came up without a natural striker when he placed Gabi Kanikovsky, Chen Ezra and Roy Corinne on offense. At Hadera stopper Jonathan Sisa is making a renewed debut since the injury in January.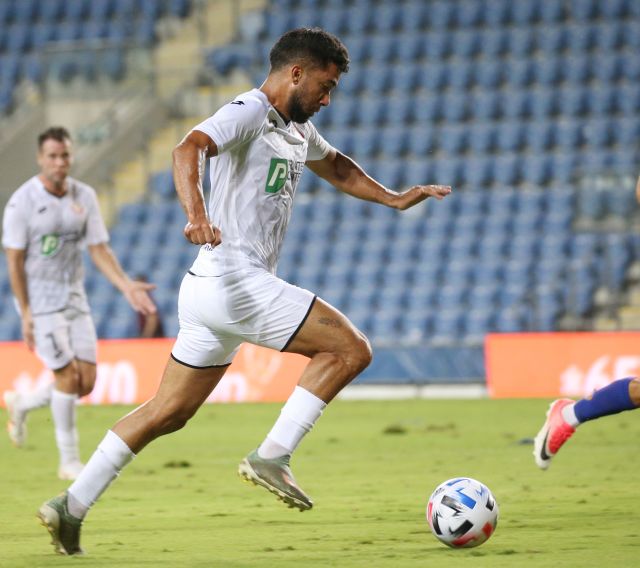 The vehicles
Hapoel Hadera: Adi Tabachnik, Noam Cohen, Sahar Dabach, Jonathan Sisa, Abdullah Jaber, Omar Lakau, Yaya Maldja, Maxim Flakushchenko, Rif Mesika, Rodrigo Bongongi, Shoval Gozlan.
Maccabi Netanya: Danny Amos, Karem Jaber, Dolev Azulai, Omri Gandelman, Zlatan Shachovich, Yuval Sadeh, Elon Yerushalmi, Aviv Avraham, Gabi Kanikovsky, Chen Ezra, Roy Korin.