New messages cannot be retrieved, please try again later.
Liveblog
06:00

The increase in the number of corona infections in our country is slower than a week ago
The weekly average number of new corona infections in our country has increased again. This is evident from the figures of Sciensano. In the week from July 27 to August 2, on average
531 infections per day
Bee.
That is an increase of 49 percent compared to the previous week. Then an average of 355 people a day received a positive corona test. Wednesday, July 29, was a peak day with 687 positive tests. The increase in the number of new infections is less rapid than a week ago. Moreover, the average weekly figure that we receive today (period July 27 to August 2) is slightly lower than the average weekly figure of yesterday (period July 26 to August 1).
The past week an average of 23 corona patients per day included in the Hospital, less than last week, when there were still 25 a day. As many as 41 people were admitted to hospital yesterday, which is a significant increase on a daily basis.
Average to die is per day in our country 3 more people to the coronavirus. In total are already in our country 9.859 people died of COVID-19. All in all, more than 71,000 people have now been infected with virus in our country.
35 min

First people arrived in test village Antwerp
In Antwerp, the first people arrived in the test village at Park Spoor Oost. At this moment, "a few dozen people" are registered for testing on the spot.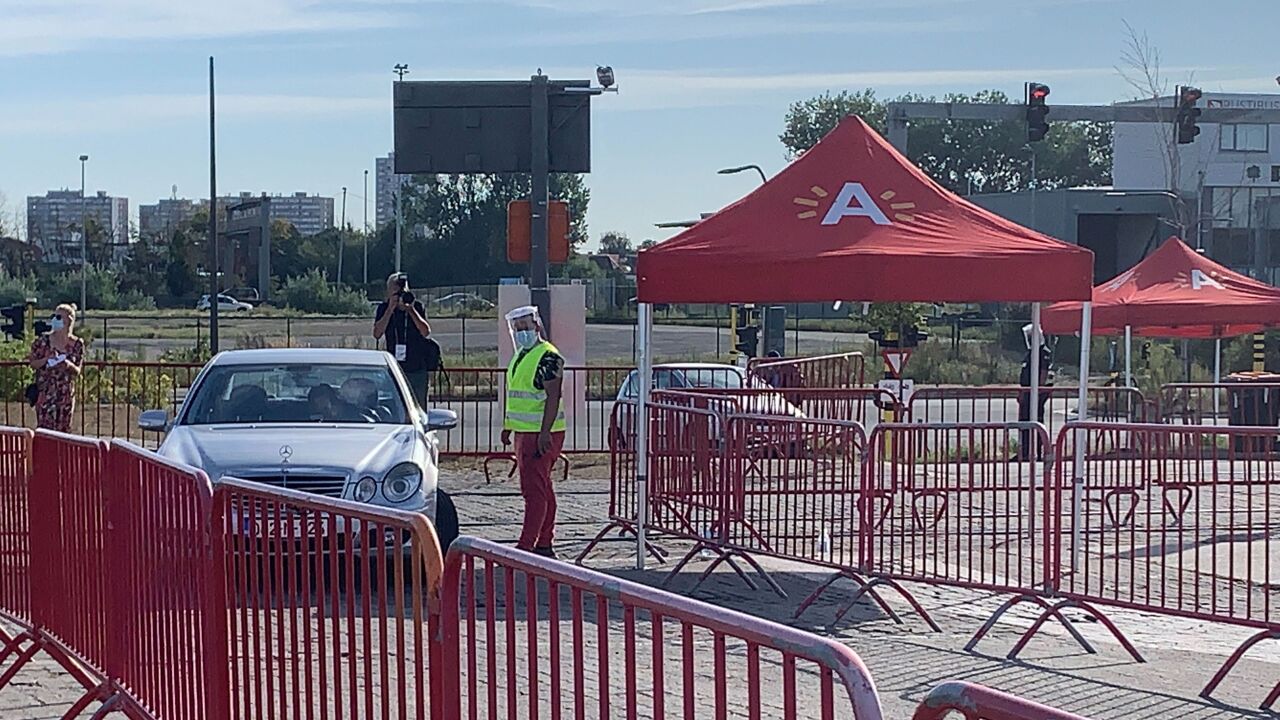 GARDEN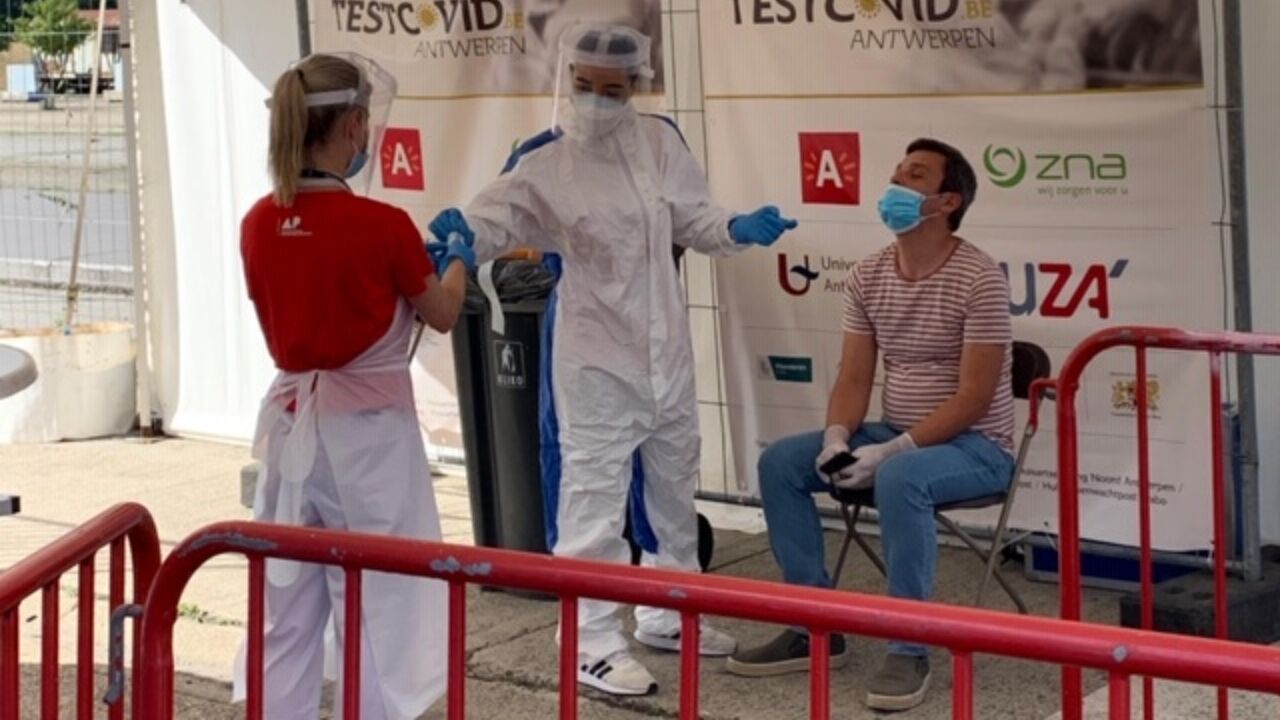 08:05

Belgian Meat Federation after coronavirus outbreak in slaughterhouse: "This should come as no surprise"
For Febev, the sector organization of meat processing companies in our country, the coronavirus outbreak in a slaughterhouse comes as no surprise. At the Westvlees slaughterhouse in West Flanders, at least 16 employees have already tested positive for corona. According to Febev's CEO, Michael Gore, employers themselves have few tools to mitigate the risks of an outbreak, and the responsibility lies primarily with the citizens themselves.
"As an employer, we cannot measure the health status of an employee. You should therefore not ask whether someone has tested positive for the corona virus. Even if an employer decides to test systematically, an employee may object to this under the privacy rules. So there is a problem at that level. And testing would only be effective if it is repeated weekly and the employer has to pay all costs. "
Gore advocates better coordination between GPs and company doctors. "There has to be a better exchange of data. As an employer, we are now there and we look at it. " He calls on every citizen to take his or her responsibility and to contact a doctor with the slightest symptoms.
07:51

Brussels Airlines recorded a loss of 182 million euros in the first six months of 2020
The corona crisis has saddled Brussels Airlines with a loss of 182 million euros in the first six months of 2020. The airline's revenues decreased by as much as 63 percent in the first half year compared to last year. There were also 67 percent fewer passengers carried.
Read more in this article.
07:29

Second corona wave again causes more people to call Tele-Reception
Since the beginning of the second corona wave, the Tele-Reception helpline has received more calls. In the past week, 22 percent more people called or chatted with the helpline than in an average week. 1 in 4 calls was related to corona, while in the first half of July it was only 1 in 10 calls.
The content of the conversations and chat sessions has shifted from the first corona wave in March and April. The focus now is less than then on the medical impact of the epidemic, and more on the social consequences of the tightening measures during the second wave.
The theme "health" remains the most important topic of discussion among the callers, it is discussed in 23 percent of the calls. In March, that share was even higher. Other discussion themes in the top 3 last week were relationships and loneliness.
You can reach Tele-Reception by telephone at number 106, or chat on the website tele-onthaal.be.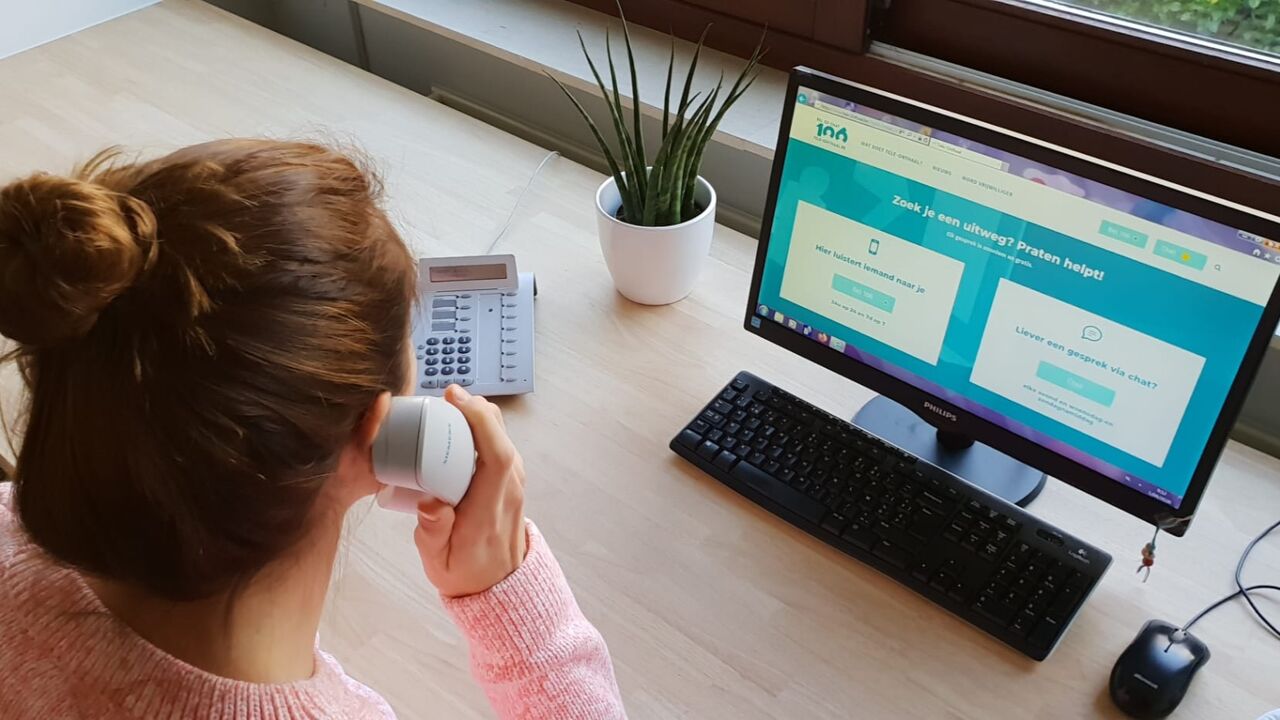 06:59

Extra Brussels measures on the way? Unizo Brussels asks to save entrepreneurs
At noon, we will know if additional corona measures will be introduced in the territory of the Brussels region. Then Brussels Prime Minister Rudi Vervoort (PS) will give a press conference after consultation with the mayors of Brussels.
The Brussels department of business organization Unizo asks in advance to impose "no additional restrictions". "We don't think that is necessary. We advocate that the existing measures be monitored and sanctioned, "says Anton Van Assche of Unizo Brussels.
Additional measures would allow entrepreneurs who just completed their business coronaproof have been able to push down. "Huge efforts have been made to compensate for the damage at the beginning of the crisis, with all kinds of premiums. But we must prevent the entrepreneurs from becoming dependent on care again ", he says in" The morning "on Radio 1.
For example, according to Van Assche, the Brussels South Fair could have "continued". "I think there are enough technical applications to do access controls, monitor the number of visitors, guarantee the distance, like on the coast."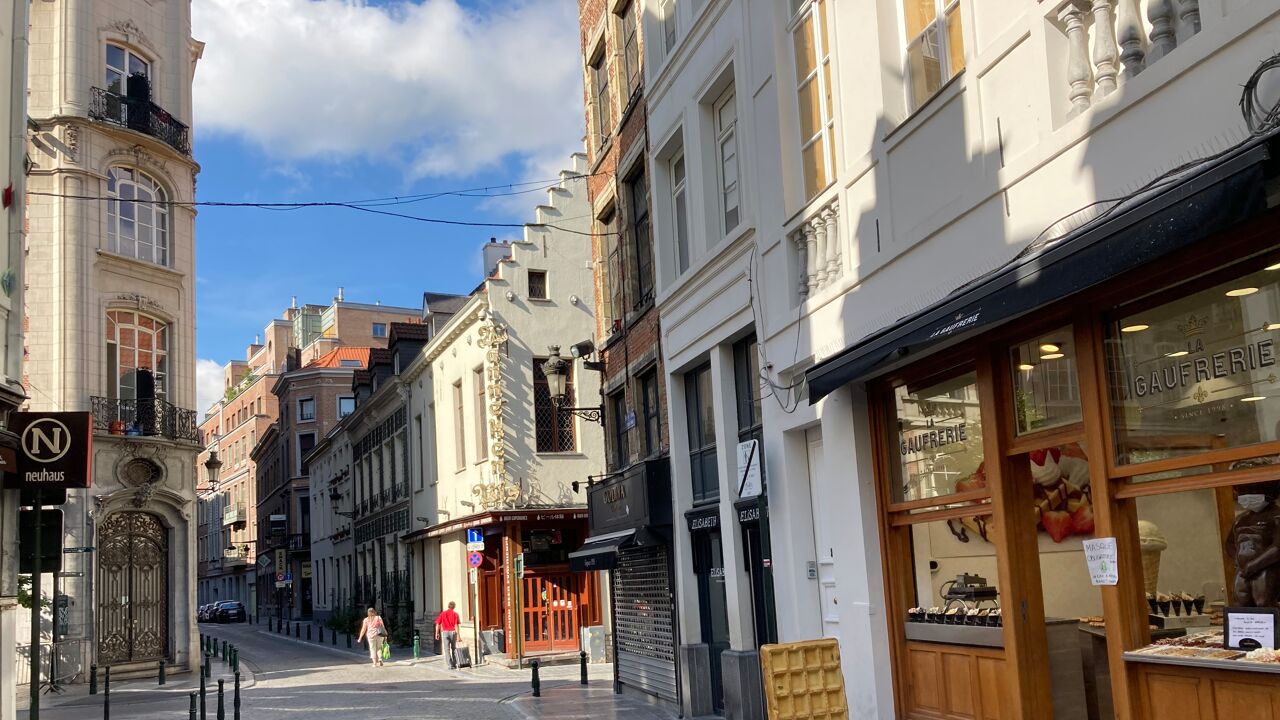 05:40

98% loss of revenue for Live Nation in the second quarter of 2020
The American concert organizer Live Nation saw its turnover plummet by no less than 98% in the second quarter of 2020. The company also posted a massive loss of $ 610.5 million, or about $ 515 million, but says it has enough cash to survive until concerts and festivals return. In our country, Live Nation organizes Rock Werchter, among others.
Live Nation hopes that large-scale events can resume next summer, and that tickets will be sold again in the run-up to that period. In addition, Live Nation has already sold 19 million tickets for concerts and festivals that should take place next year.
Investments are now being postponed. Those interventions will earn the company $ 2.2 billion this year. In addition, Live Nation will only have to refund a small portion of tickets already sold for rescheduled concerts, as over 85% of people choose to simply keep the ticket before the new date.
05:35

More than 1,200 deaths in 24 hours in the US
In the US, at least 1,262 people have died again from Covid-19 in the past 24 hours. This is evident from figures from Johns Hopkins University.
The mortality rate therefore remains more or less stable compared to a day earlier. In total, the corona virus has already killed at least 158,000 people in the United States. The number of infections increased by 53,158 in the past 24 hours.
The US has been the hardest hit worldwide by the corona pandemic. Especially in the southern and western states, the virus has been on the rise since the end of June. In Florida, for example, at least half a million infections have been diagnosed since the start of the crisis. Arizona, in the west of the country, has also been hit hard.
05:33

Test village at Park Spoor Oost in Antwerp opens this morning, registration and appointment required
At Park Spoor Oost on the Noordersingel in Antwerp, the test village will open this morning at 9:30 am for people without symptoms of the corona virus. Residents of the city and four neighboring municipalities (Borsbeek, Schoten, Stabroek and Wommelgem) can have a test conducted there. This is only possible if they have received an activation code from a contact investigator or the federal government, have no symptoms, and after registration and making an appointment via www.testcovid.be. If you do have symptoms, you should contact your doctor.
Emergency doctor Jan Stroobants of ZNA Middelheim took the initiative for the test village, to relieve the pressure on hospitals and general practitioners and to increase the testing capacity in Antwerp. "If you read reports that it takes two to three days before you can be tested and another two to three days to know the results: the calf has of course been drowned for a long time."
Initially, 500 to 600 people can be tested per day, but that capacity can be scaled up to 4,000 if necessary. Nursing students take the tests.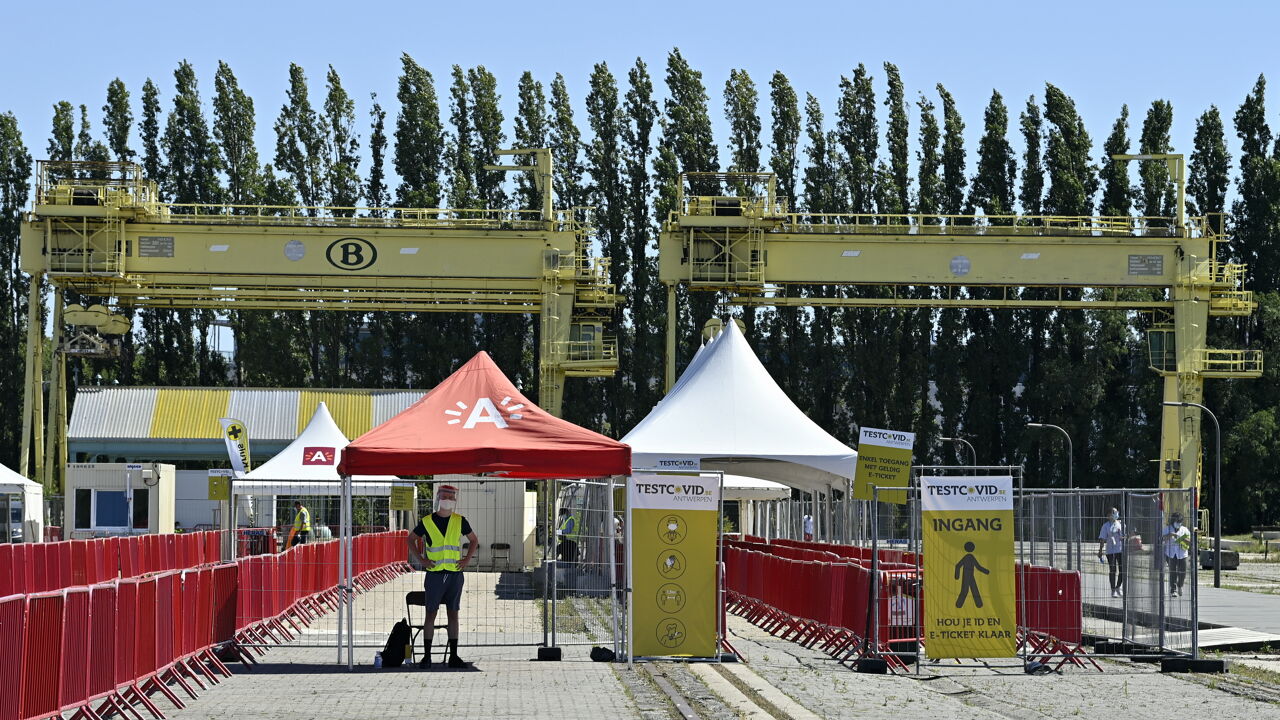 05:26

Reread yesterday's most important corona news here: