RB Leipzig has provided a surprise. In the quarterfinals it was too strong for Yannick Carrasco's Atlético Madrid without top scorer Timo Werner. The decisive goal fell only a handful of minutes before the final whistle.
Leipzig – Atlético in a nutshell

Key moment: Those from Leipzig are not discouraged by Atlético's equalizer and, despite tired limbs, continue to play their own game. They are richly rewarded for that in the end.
Man of the Match: Central to the East German defense was Dayot Upamecano a French rock in the surf. He played with Costa and Llorente as if they were rag dolls and was also dangerous up front.
Remarkable: The march from Leipzig to the top of Europe is striking. The club was founded only eleven years ago and has only played at the highest level for four seasons. And now a semi-final in the Champions League awaits.
Tactical jousting in the first half

Leipzig, a newcomer in this phase of the champions ball, had to do without Werner. He wanted to experience the preparation of his new club Chelsea. The Germans did not let it get to their heart and started out frank and free. Halstenberg hit the first chance rather clumsily.
When the energy level at the Roten Bullen dropped somewhat, it became clear that Werner's absence was important. Atlético came into the game better, albeit without reaching forwards Costa and Llorente. It was central defender Savic who almost surprised Gulacsi with a falling header. Carrasco fired after a great one-two with Lodi at the keeper.
Gradually the race got stuck. A terrible clash between Savic and Halstenberg took the rhythm out completely. Both victims had a head wound and were given a turban. Only at the very end of the first half Upamecano aimed a header straight at Oblak.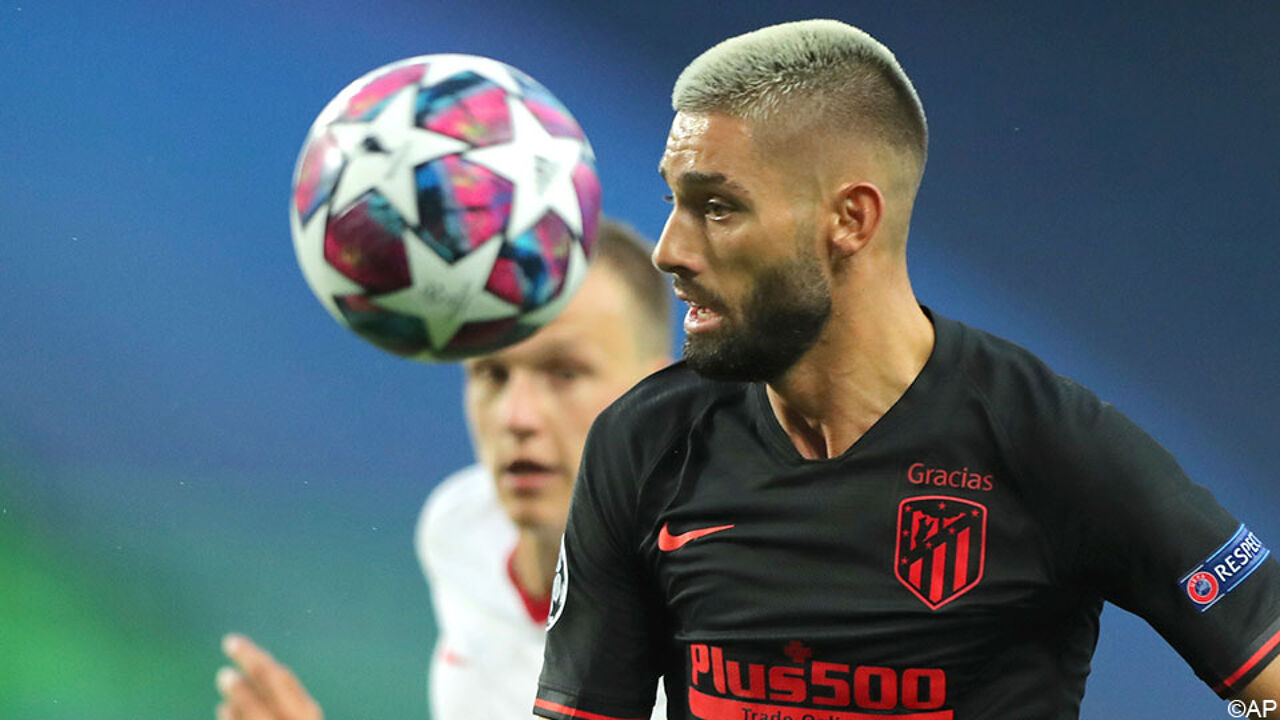 Adams's late goal hits Atlético

Also in the second half, Leipzig was the first to show the urge to attack and this time it was also rewarded. After a long drawn out attack, Olmo nodded across the corner to Sabitzer's cross. Atlético had to change the gun from shoulder, but it took some time.
It wasn't until Simeone brought in the young Joao Félix that you saw the match slightly tilt. Lodi first tried to score a penalty, but ref Marciniak did not fall for that. A little later Joao Félix forced one off himself and also shot it against the ropes himself. Atléti had the wind in her sails and Carrasco saw a cone blocked.
In a nervous ending it was really a dime on its side. Leipzig had luck on his side. Angelino looked clever and put the ball backwards appropriately, but the shot of substitute Adams needed a considerable deviation on Giménez's body to sail past Oblak. The Germans did not care about that, they take on PSG in the semi-final.