The 2020/21 season in Israeli football officially opened today (Saturday) with the Toto Cup games, when in the first match Hapoel Tel Aviv defeated MS 0: 1. Ashdod. Omri Altman, for the first time as the Reds' regular captain, scored the winning goal from the penalty spot.
Unlike last season, Hapoel Tel Aviv passed its first test of the season. As you may recall, last August it was Avitan who tried on the lines, who lost all the games he managed in the Toto Cup, a streak that continued into the league games as well.

Tonight, the winds were already different and in the squad of Nir Klinger you could find the striker Shachar Hirsch, who only yesterday signed a contract with the club and returned from a rupture in the crossbar. In addition, goalkeeper Roy Burns opened between the posts, due to the fact that Ernests Shtakos has not yet passed budget control.

On the other hand, the southern team lined up for the home game with Muhammad Canaan and Din David Bahod, with Shalev Harush also receiving the credit from Maran Ben Shimon. As befits a season opener, the pace of the game was not high for many minutes, and a large number of players partnered from the benches, including Klinger's new signings – LeBan Kotlia, Armando Cooper and Omar Brown.
As mentioned, last season's top scorer Altman was the man who gave her the win, when he subdued Roy Mishpati with an accurate penalty in the 24th minute. The striker is also the one who squeezed the offense, after being fouled in the box by Gil Cohen, who suffered a direct red Chris.

Even before the goal she conceded, the host lost its captain Tom Ben Zaken in the 13th minute due to a back injury, which forced Ben Shimon to make a substitution earlier than expected. This coming Tuesday, Hapoel Tel Aviv will meet Beitar Jerusalem in the next round of the factory, Ashdod will play against Bnei Yehuda at the same time.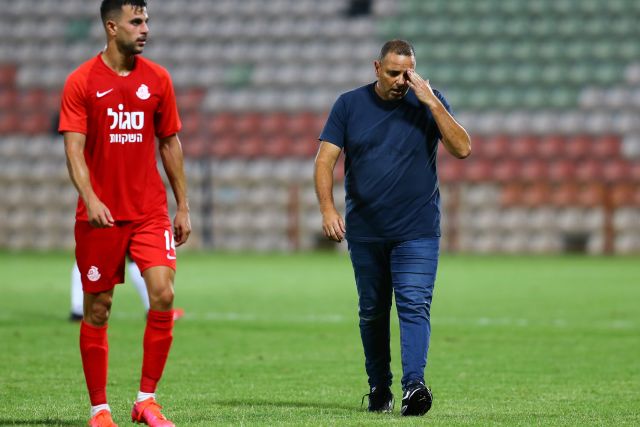 The vehicles
tax. Ashdod: Roi Mishpati, Zohar Zasno, Tom Ben Zaken (Mor Adri, 13, Nenad Santkovich, 57), Gil Cohen, Monterey Kamahani, Firas Abu Aqel (Shlomi Azulai, 67), Roi Gordana, Muhammad Canaan (Nir Barde, 57), Shalev Harush, Samuel Alabi (Sagiv Yechezkel, 76), Dean David.
Hapoel Tel Aviv: Roy Burns, Niv Serdel, Iyad Abu Abid, Raz Shlomo, Danny Gruper, Doron Leidner (Omer Brown, 85), Emanuel Boateng (Armando Cooper, 46), Shai Eisen, Ili Tamam (Amit Meir, 72), Shachar Hirsch (Eden Hershkovich, 46), Omri Altman (Leban Kotlia, 77).