Barak Bachar led the Hapoel Beer Sheva To unprecedented successes when he won, among other things, three consecutive championships. However, the separation between the parties was a bit jarring when the esteemed coach was fired and beyond that there was the financial dispute. It seems that after a long saga there is good news – the parties are close to reaching an agreement on the compensation that the coach, who left the team during the last season, will receive.
For a long time, there was a fear that the parties would go to arbitration, but with the help of CEO Asi Rahamim, a kind of compromise was reached between the two parties with the aim of ending in good spirits.

And at the club, after long weeks of talks between the parties, striker Anthony Varen and midfielder Marouane Kabha have reached an agreement on a cut contract and they will continue with the team next season.

Offensive player Itamar Shabiru (22) also officially signed a new contract and signed with the club for three seasons. Shabiru, played during the last season in the Rishon LeZion urban uniform from the national league and was a prominent player of the team that fought for promotion to the Premier League until the last straight of the season, when he scored, among other things, seven goals.
Break Said after the signing: "I am happy to continue my path in the place where I grew up and I love so much. Over the years I grew up with this club, which has become what it is today and I am not proud to be a part of it. I hope I will fulfill my dreams together with the team and reach achievements that will delight our dear fans. Many thanks to the management of the club and especially to Asi Rahamim for the trust. "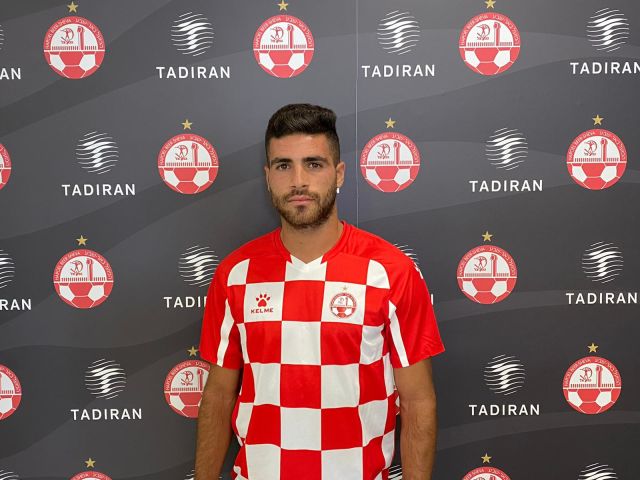 Recall that in two days (Saturday, 20:10, Sports 1) Yossi Aboksis' team will host the champion Maccabi Tel Aviv for the first game out of two of the champions. The match will be played at Teddy Stadium. In the final round last season, the team from the south managed to destroy the Yellows' net of losses.
Ahead of the game the coach said Yossi Aboksis: "This is the first game, although without the foreigners, but whoever plays will have to do the work. Need to get to this confrontation and give a good game. We did not have much preparation time before this tackle, and even what was a little messed up for us with the training game, which was very important to us, but was canceled. There are a number of young players who will get a chance and some have also proven themselves last season. It is one of two games for the title and we hope to make a good result. "