Sony continues its offensive to bring previous PlayStation exclusive titles to the PC, including the beloved Horizon: Zero Dawn. That did not go without a blow: not all PS4 fanatics were willing to share their game with the PC community. But three years later, the hugely popular RPG plus all DLC finally comes to PC, allowing a wider audience to enjoy one of the best RPGs of this generation.
For starters, this review mainly focuses on how good Horizon: Zero Dawn translated to PC and how the game compares technically. Colleague PoeHao was already talking about it Horizon: Zero Dawn written when the game came out (giving it a rare, perfect 10), and it entered our top 10 best games of 2017. That the game is brilliant and loved by many is not in question in this review.
My first impressions were not good at first: Horizon: Zero Dawn had some startup problems when playing the first time. The setup does an optimization process that looks at your hardware to configure the best settings, and the loading screen warns that this may take a while. There is no lie about that: it takes at least a good ten minutes for the game to calculate for which settings it should go, and then the game also crashed twice before the first cut scene was even on screen. But with a lot of perseverance, I ended up with the first cut scene: there was a big dip in the frame rate that reduced the image to less than 20 fps. That didn't bode well for the rest of the port, I thought.
But as soon as you can take control yourself, the problems disappear like snow in the sun, and I am deeply impressed how well the game is optimized. Even with a somewhat older GPU, you will get well above 60 fps when you set the settings to high (or in the words of the game, "favor quality"). When you switch to 2K (2560×1440) you will notice that there is a drop of about 10 frames, but even then the game stays around 30 fps.
And that is the biggest advantage of the game: Guerilla has finally released the framerate cap and the game is clearly better. It remains a cliché but it is true; many games just look smoother and better with unlimited framerate and Horizon: Zero Dawn is no exception to that.
During my playing time, the frame rate remains largely stable, even with traditional graphic traps such as heavy rain and special effects. Nevertheless, there are dips in frame rate and if they are there, they show themselves clearly. Especially during intense fights and cutscenes, these sometimes want to emerge. Sony has said this is an issue with the preview build and that there will be a patch during the August 7th launch that should fix these issues, but at the time of writing we haven't been able to test it yet.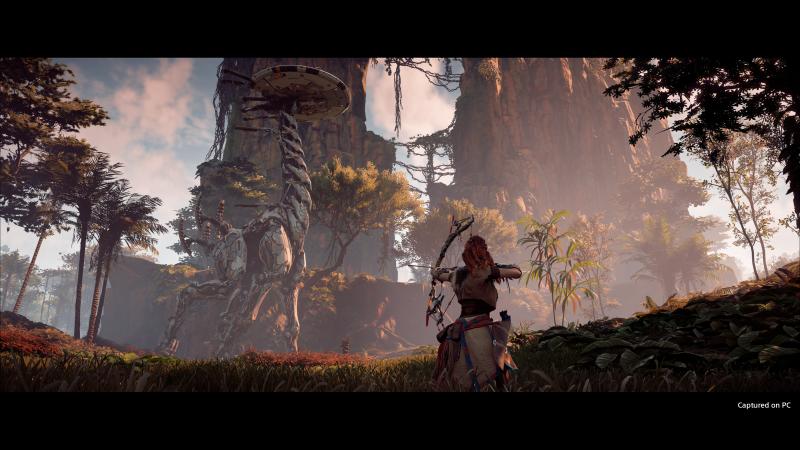 Even if you don't know how to reach that 60 fps, you can still tinker with the game enough to boost the frame rate. There is adaptive framerate in which the resolution is dynamically rendered to get the framerate you want, and the render scale can also be adjusted if that is more your thing. And of course you can also adjust the "traditional" settings including textures, quality of models, anisotropic filters, shadows, reflections in the water, clouds, anti-aliasing, motion blur and ambient occlusion. Handy detail is that you can immediately see the differences in a preview when you set the settings higher or lower. In any case, it is more than Death Stranding offers graphics adjustments – I wrote a review about that a short while ago – and more choice is always good when it comes to a platform in which the hardware of one player can be drastically different from another. You still need a fairly hefty graphics card: a GTX 780 with 3GB of VRAM is the minimum, but most mid-range (and even low-range) builds nowadays have a card of comparable computing power in it.
Nevertheless, it is recommended to Horizon: Zero Dawn with a PC that is a bigger powerhouse: in addition to the uncapped frame rate, Guerilla Games has made a lot of graphic improvements to the game. There is a world of difference between "original" (medium; the original graphics on the PlayStation 4) and high, where the original on the PlayStation 4 is put on the spot. And it is not even necessary to have a very good graphics card for this: my GTX 970 could easily handle this. The flora is a lot more grown at high and especially the rendering at a distance looks a lot better. On ultimate, the difference with the previous setting is a lot smaller, so if you want to continue playing on high, this is absolutely no punishment.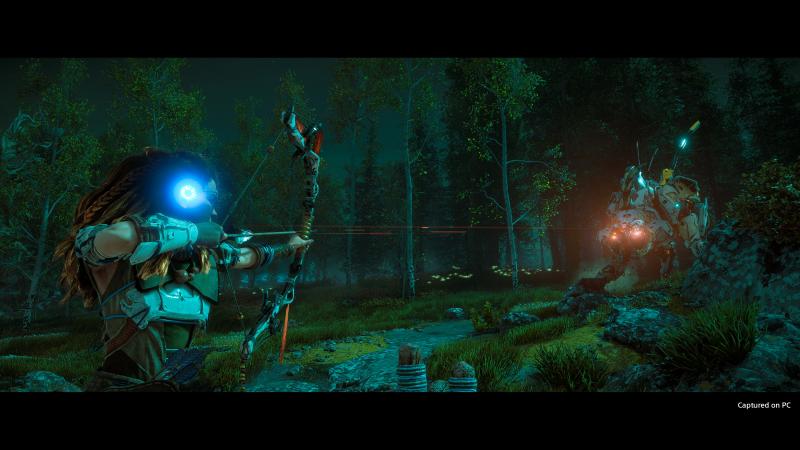 The controls on the keyboard and mouse also feel logical and intuitive. There is the standard arsenal with C for ducking and switching ammo with the number keys, but mouse is true Horizon: Zero Dawn really big gains. Especially since Aloy fights with bow and arrow for a large part of the game, the precision with a mouse is a godsend. On the other hand, there is still something strange about constantly pressing W to run forward and using Shift to sprint – the finesse of a joystick feels a lot nicer there.
Despite the false start at the beginning of my review and the framerate dips, there is nothing else to say that the port of Horizon: Zero Dawn is just as brilliant as the game itself. You don't need a PC beast to play the game and even with some older hardware you have enough to make the game look a lot better graphically than on the PlayStation 4, with the biggest bonus being the capped framerate is a thing of the past. And with keyboard and mouse as well as with the traditional controller Horizon: Zero Dawn great to play. It was already a fantastic game on the PlayStation 4, but good optimization gives this brilliant game that little bit extra graphically that only a PC can give.