Juventus has failed to reach the quarter-finals of the Champions League. It did win 2-1 against Lyon at home, but that was insufficient to wipe out the 1-0 defeat from the first leg. Jason Denayer and co continue their European journey.
Juventus – Lyon in a nutshell:

Key moment: After just 10 minutes, a Lyon receives a debatable penalty after an alleged foul by Bentancur. Depay does not miss the opportunity and gives Juventus a blow from which the home team will never fully recover.
Man of the match: This time it does not bring him anything, but Ronaldo was again the man who drew attention to himself. With two goals, his second was an absolute gem, he stood well above ground level in a pale Juventus.
Remarkable: It is the very first time that Juventus has been eliminated by a French team in the knockout phase of a European competition.
Depay scores and causes penalty

They might have forgotten the pale performance in Lyon at Juventus after more than 5 months, but the 1-0 defeat was still there. It would therefore be a fight for a place in the quarter-finals and the assignment did not become easier for the Italian record champion after barely 10 minutes.
Betancur seemed to play the ball cleanly when tackling Aouar, but referee Zwayer and the VAR saw it differently. Penalty so and Depay converted it nicely with a phlegmatic panenka. Juventus responded with a wonderful dribble from Bernardeschi, Marcelo took the icing on the cake with an ultimate tackle.
Juventus faced a Herculean task: scoring 3 times against a well-organized Lyon. Lopes was briefly tested on a header by Higuain, but 5 minutes before half-time, the goalkeeper had to prove himself really. With a wonderful save, he prevented Ronaldo from curling a free kick into goal.
The 1-1 eventually came, as Juventus also received a penalty after hands by Depay on a free kick by Pjanic. A fit for Ronaldo and the Portuguese did not disappoint: 1-1, the goal of the hope for Juventus.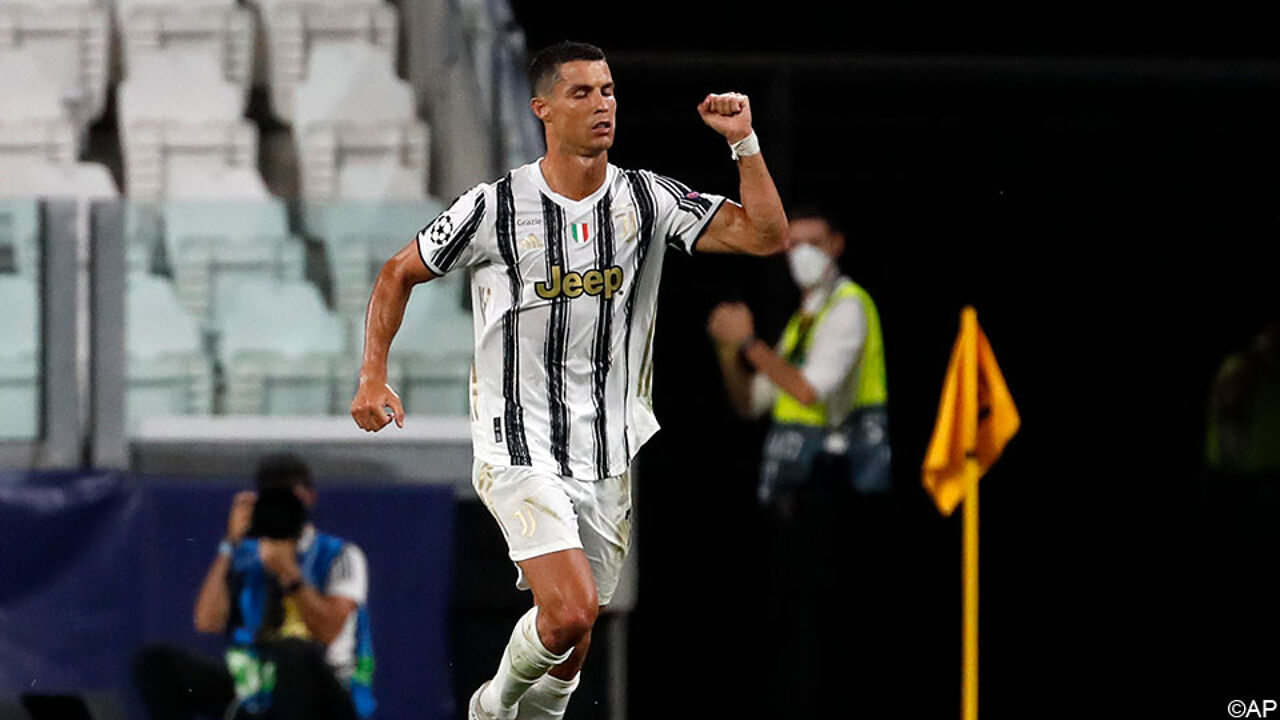 Ronaldo gives Juventus hope, but Lyon does not crack

Anyone expecting a Turin blitz start in the second half was disappointed. The home team piled up the sloppiness, with Cuadrado as the sad exponent. But even when Juventus turns square, Ronaldo's class comes to the fore. With a delicious and hard long shot, he gave Juventus the lead within the hour.
A big blow for Lyon, which suddenly no longer got out of control. Bonucci headed just wide and Higuain also missed a chance for 3-1. Then Ronaldo had to do it again, but he also did not get his header within the goal frame.
The clock ticked on, frustration increased at Juventus. Lopes was hardly brought into trouble and the home team also saw Dybala still fall out injured. Lyon fought for what it was worth and that turned out to be enough for a place in the quarter-finals. The season is definitely over for Juventus.