Botswana officials began investigating last month the unexplained deaths of at least 350 elephants, in just a few weeks. According to Sky News, the elephants died in early May, at the door of Okwango in the north of the country, for an unknown reason, but now the solution seems to be a mystery, after a senior local authority official told Reuters that the death was probably caused by a natural toxin.
Cyril Taulo, director of the Botswana National Nature and Parks Authority, said initial tests showed that the likelihood of an infectious disease resulting in the deaths of at least 281 of the elephants was very low. He noted that the toxin can be formed naturally mainly in stagnant water and through bacteria.
In mid-June, the number of elephants killed was reported to be 169, but this figure doubled during June, when 70% of the carcasses were found in irrigation holes, and in areas near water sources.
Finally a collection of summer masks that you can breathe with
At present, it is not yet unequivocally known what is causing the mass death of the elephants, but the government claims that the two options that initially seemed most likely – human poisoning and anthrax – have been completely ruled out.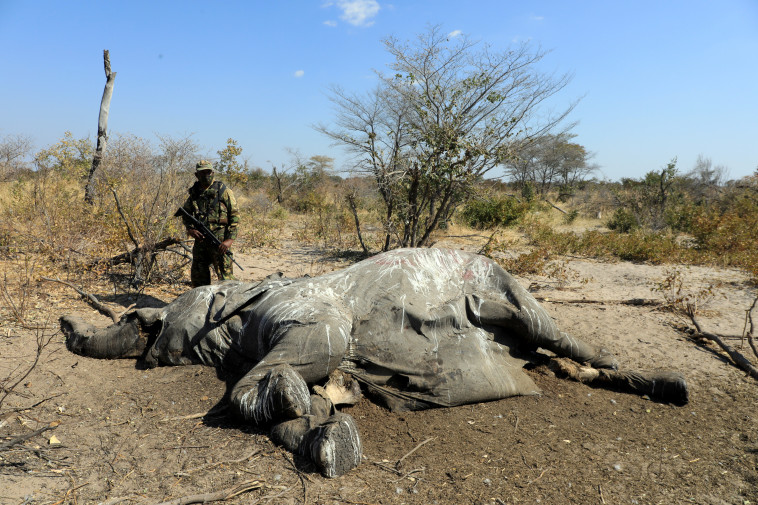 Dr Niall McCann, director of conservation at the UK National Park Charity's National Park Rescue, described the situation last month as "catastrophic extinction", adding that "at least 350 elephants have died – that's an insane amount. "Botswana is home to a third of the elephants in Africa and ten percent of them are in this area of ​​the country, so it could really affect the global elephant population and endanger it."