Perhaps the biggest match of the Champions League quarter-finals will take place tomorrow (Friday, 22:00) in England, when Real Madrid will host Manchester City in an attempt to erase a 2-1 loss from the first meeting at the Santiago Bernabeu, somewhere in February in the Spanish capital in front of an audience.
To remind you, Isco scored first and lifted the Blancos to a home advantage over the then English champions, but Gabriel Jesus and Kevin de Bruyne completed a makeover towards the end and now Pep Guardiola and his players are in a great position to secure their place in the last eight, in next week's tournament in Portugal.

While Real Madrid will be missing Sergio Ramos, Manchester City will have to make do without left-back Benjamin Mandy and of course without the injured Sergio Aguero. However, no player is in danger of being removed from the quarter-finals if he receives a yellow card – when, as is well known, the winner of the match will next meet Juventus or Lyon, who will also play tomorrow night after 0: 1 to the French in the first game.
At a press conference today he said Pep Guardiola: "I feel we are ready for the game, can give a good performance and win. That's how I feel. We want to win the Champions League, but to do that we have to go through teams like Real Madrid and others in the following rounds as well. "

The difference between the groups about six months ago and today: "A lot of time has passed since the first meeting and now we will play at home, but without our audience. "All football has changed since the Corona and we miss the spectators, but this is the reality and we have already started to get used to it."

On the future of Eric Garcia who is expected to be sold to Barcelona and the fitness of Sergio Aguero: "Eric informed us that he refuses to extend his contract. He has another year left and he does not want to stay beyond. We want him, but if he does not want to stay then he probably wants to move somewhere else. As for Aguero, I do not know if he will be fit for games after Real. He's in Barcelona right now and I know he's progressing as the doctors want, but I've not seen him. Hopefully he will be able to train with us again after Real. "
Finally, Guardiola said of rival manager Zinedine Zidane: "When you think you've got on his tactical plan, he's going to hit you with another one. It is very difficult to analyze his teams. "We have watched all the Real Madrid games since returning from the Corona, but we are trying harder to think about how we can hurt Real and focus on building our desire."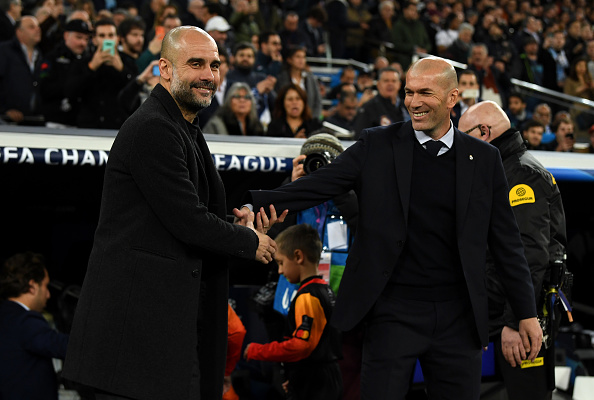 According to Guardiola, Manchester City are hoping for a solution to the Eric Garcia issue. The 19-year-old brake, who was born in Barcelona, ​​grew up in the team and from there he came to the Citizens. Made it clear that he is not interested in extending his contract and wants to return to Barcelona, ​​who are very interested in him and see him as Gerard Pique's successor.
Garcia, whose contract expires next summer, will be sold for around € 20 million if he does not respond positively to another offer that Manchester City are expected to make – which in turn is trying to persuade him to extend his contract and continue under Pep Guardiola.
And back to the press conference. connection Rodry Standing next to Guardiola, he added: "We are in a good mood, very confident and excited for the game after a long period of waiting to play. We thought about this game a lot and stayed focused. If we do a good job, we will reach many situations and we can win. If beating Real Madrid is a statement? It is important that we win and step up and it will give us confidence, but this is a long tournament and tomorrow's game is like a final for us. "
Regarding Real Madrid, the midfielder who arrived about a year ago from Atletico Madrid said: "This is more than a football team. Even if you lead three or four zeros on Real Madrid, you can never be calm. This is a team with the character of a champion, the biggest club in the Champions League. I know we are a better team, but we will have to show it on the pitch. "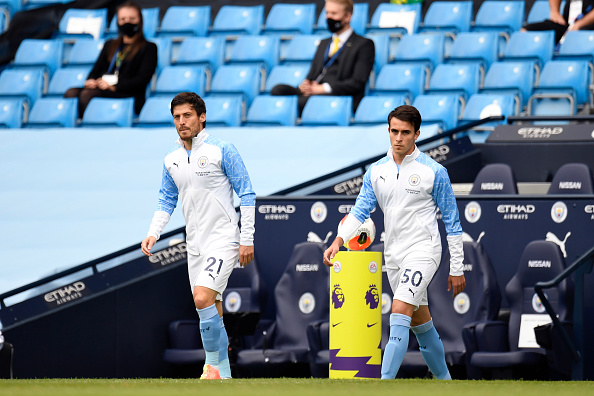 Even before the press conference, the brakeman was interviewed Americ Laport He said: "The influence of Pep Guardiola is a fact. Modern football has changed, its results everywhere it has been amazing and it's much thanks to it. "We talk a lot about the fact that success in the Champions League is something we are missing in Manchester City – last year we won four titles and only the Champions League was missing, if we win this year then it will be amazing."
Laporte also referred to the expected absence of Sergio Aguero, who it is not yet clear whether he will return ahead of the decisive games in Portugal if the Citizens will be a part of them starting next week: "Who does not know Sergio Aguero? "One of the best strikers in the world from a young age, a player is very important to us, but we can also trust the other players on the roster."