Beitar Jerusalem made it clear to captain Idan Vered that he is not released from the club, against the background of new opportunities that have opened up for a player from teams in Europe.
The clarification was given against the background of many offers sent to the club by player agents about the possibility of borrowing players for free or for a token amount. As you may recall, a few weeks ago we announced that Shlomi Azulai may also leave, but the stay of Roni Levy led to him remaining his senior striker in the squad. The club made it clear to Ward that only a "huge offer" would change the picture.

At the same time, it turns out that despite the addition of Glaofilo Hasselbaink, Betar is considering adding another striker. A source close to the club said yesterday that Jackie Ben Zaken offered Moshe Hogg to purchase one of Ashdod's young talents – Dean David or Idan Dahan and improve them with the common goal of selling them. A few months ago, before the Corona era, Celebrate also took an interest in Samuel Alabi, but in the meantime it has not yet been decided to release him to the team in Israel.

Uriel Degani, who is highly regarded by the professional team, officially joined yesterday and the club want to loan Or Zehavi, the fourth brakeman on the roster. As you may recall, Nir Klinger and Moshe Sinai have made it clear that they are not interested in adding a player from Betar's current squad. Already last season the Reds courted Zaid Conver, who eventually moved to Hadera ("From last season we are waiting for this move, we knew he would move to Hapoel at the end", said around the player), but now it was decided to transfer him to the Reds in light of his appreciation at the club.
Degani gave up most of the salary he would have earned at Hapoel Tel Aviv, that is, tens of thousands of shekels, in order to transfer. Betar said that the cost to the employer for him at Hapoel had reached a quarter of a million shekels, and without the player's huge concession, the transfer would not have taken place. There is a great deal of anger in the actor's environment about the Nisnovs and the conduct towards him.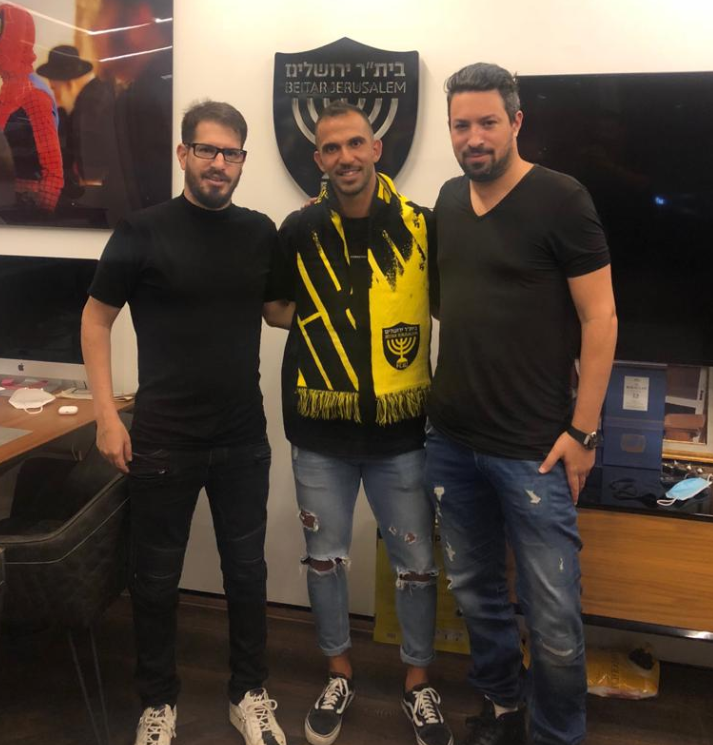 Compared to Degani, a player who did the opposite is Max Grechkin who underwent a corona test yesterday to complete his move to Ukrainian Zoria. He will earn 120,000 euros, more than three times his salary at Beitar Jerusalem (about $ 45,000, after the cuts).
In an interview with Sport1, the defender referred to what Betar went through last season and said: "When Betar is good, Betar is the best. When there are less good times, you feel the extreme – the other direction. Thanks to this audience I felt intensities I had never felt in my life. This is the best crowd in Israel… In the least good times the fire went to Roni, and not rightly so. True, Ronny got most of the fire, it itched me. In the last two games you have seen how connected we are to him – after every goal we have embraced him. It was important for us to show that we were together on the ship. In less good times, our job is to stay as a team. We did it well. I'm reluctant to get into the head of a celebrant, but Roni, one of the best coaches in Israeli football, can take Betar far. Celebrating did good that left him. "