Jumping to Ben Gurion Airport: It was exciting yesterday morning At Ben Gurion Airport, When dozens of paratroopers jumped in a skydive from an altitude of about 11,000 feet into the airport. After flying ATVs took off from the desolate runways and balloons set out in close proximity to the control tower for a journey through the region's skies, amid the closing of the sky and the sparse activity of takeoffs and plane landings, a paratrooper donor arrived yesterday.
The Airports Authority prepared for the complex logistical operation, led by Ben Gurion Airport director Shmuel Zakai, who came to watch closely the event, which was held in cooperation with the parachute club at Kibbutz Shomrat. Three rounds of parachutes, each time rising to an altitude of 11,000 feet and through the clouds the paratroopers were seen with the paragliders.
A service of photographers and workers documented the rare moments that a year ago, in the midst of the season of vacationing abroad, looked like a science fiction movie.
Finally a collection of summer masks that you can breathe with
"It was a crazy and amazing experience to see the planes standing on the ground and the sun shining through the clouds. I had not been so excited in the descent in a long time," said Ola Spiegel, "on the other hand, it was also a bit painful to see the many planes disabled." Rani, who came from Acre, said enthusiastically: "It was spectacular, the view is amazing. It was the first time I fell against an urban landscape, it's a different world and a change of atmosphere."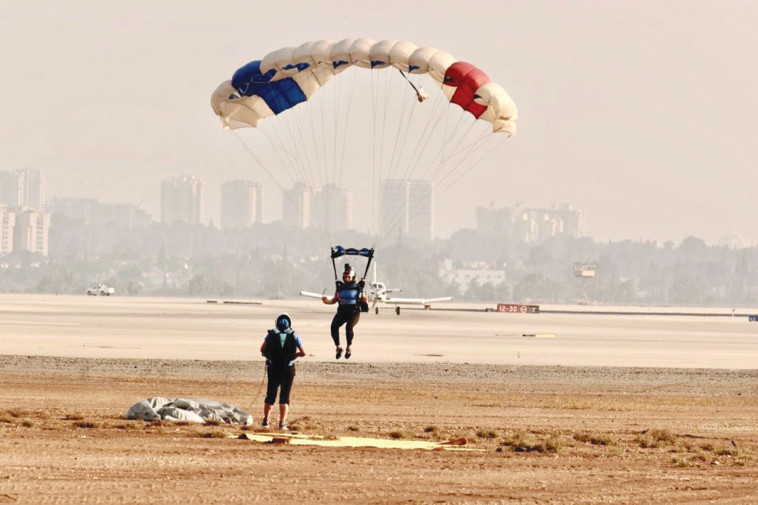 Shalom, another participant, who looked excited after the fall from a great height, admitted: "It was a very exciting experience. Giving the opportunity to parachute here at Ben Gurion Airport is part of the 'benefits' of the Corona and a very exciting and significant event, but also sad to see so many planes standing Among the participants in the parachute was the director of the Fattal Terminal at Ben Gurion Airport, Shani Schifferman, who accompanied one of the instructors: "It was amazing and perfect. There are no more opportunities like this, but it was also sad to see everything grounded."