Raz Amir 29/07/2020 19:59
Itai Schechter and Ido Shachar in training (Maccabi Tel Aviv's official website)
A day after finishing 3: 3 against Hapoel Katamon in the first preparation game of the season and about a week and a half before the first official meeting against Hapoel Beer Sheva in the Champions League, Maccabi Tel Aviv shared tonight (Wednesday) what was happening at the training camp in the capital.
Interim coach Patrick Van Leven, fitness training, Elon Almog's finish and Yonatan Cohen's penalties – watch the state champion continue her preparations for the 2020/21 season, which is just around the corner:
The suffix of Almog, the penalties of Cohen
Meanwhile, Dor Peretz trained as usual with his teammates, after undergoing an MRI examination in Jerusalem yesterday, a test that was planned to check the recovery of the male muscle for the same injury from which he suffered during the past season. The MRI examination of the joint is normal, the tendon and muscle are in good condition and he as mentioned took part in the training.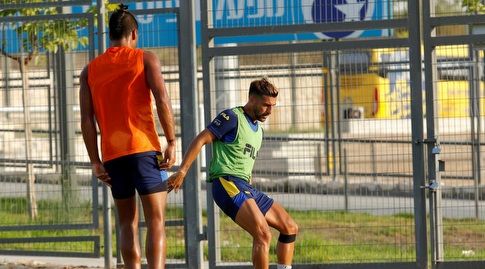 Also, after Tal Ben Haim's arrival on the team, he got back the number 11 with which he was identified in the previous term at Maccabi, thus parting ways with Itai Schechter, who received the number 10 that was on Chico Opuado's shirt.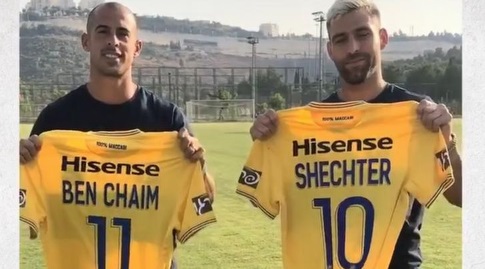 On another issue, the champion's contacts with Alfred Sakharoder continue. At this point Coach Hoffenheim is negotiating with his previous team regarding the amount of compensation, and assuming he delineates Maccabi Tel Aviv, Sakharoder has already made inquiries about Israel and the Yellows, but as in the conduct of Peter Boss at the time claims that this is not the time to talk about this issue. Regarding the offer from Maccabi Tel Aviv, when it actually indicates the seriousness of the talks between the parties. However, there is currently no information indicating that the signing will take place in the coming days.