"Distortion corrected": The saga regarding the payment of sick days of chemical isolation came to an end today (Monday). In a ruling handed down today, High Court judges ruled that the responsibility for the economic cost of the days of isolation, estimated at billions, resides at the doorstep of the state. It was further determined that as of September 30, the days of isolation will not be considered sick days. In doing so, the High Court accepted the petition of Adv. Liat Tevel on behalf of the "Sal" company, and revoked the "sweeping illness certificate" order issued in February by Prof. Sigal Sadecki, who headed the public health services at the Ministry of Health.
In a unanimous ruling, Justices Alex Stein and Uzi Vogelman, along with President Esther Hayut, ruled that the state's interpretation of the Sick Pay Act that "illness" also includes "fear of illness" or "statistically ill" is unacceptable. "The interpretation of the respondents who seeks to include in the term" illness "all those who are required by isolation according to the order, is an overly sweeping interpretation, and therefore should not be accepted. "Such an interpretation is in conflict with the language of the law and stretches the purpose of maintaining public health to districts that deviate from the employee-employer relationship," Hayut wrote in the ruling. The judges also ruled that the "sweeping illness certificate" issued by Prof. Sadecki in February was given without authority.
'We are in an unprecedented state of national emergency. We all take care, are careful, and wear the mask to prevent infection. In the case before us, "statistical patients" who are in preventive isolation, while free from symptoms of the disease and the virus, are not patients with any disease that denies their ability to work. "Their inability to perform their work was forced on them by a government isolation order, and not by illness," Judge Stein wrote in the verdict.
Accidents and Injuries: Tips for Wise Conduct After Accident Involvement
Therefore, the judges ruled that the decision regarding the sweeping sick certificate should be reversed, with the aim of "giving the relevant state authorities a reasonable time to organize and draw up a new policy for the situation after the abolition of the sweeping certificate." In conclusion, the President added that "in all the relevant factors, in the period leading up to the entry into force of the directive, to examine who should bear the economic burden of maintaining public health in this regard, and then lay down appropriate provisions for workers, employers and the general public."
Adv. Liat Tevel, the initiator and submitter of the petition on behalf of the Meilaw firm, which filed the petition on behalf of Sal Health Services, welcomed the ruling, saying: "Justice has been done here with the employers and the employees. Imposing the days of isolation on the shoulders of employers and employees by considering them as sick days was an illegal and absurd act. We are in a situation where both the employers in the collapse and the workers are living in economic uncertainty, but it is natural that in this situation the state will take the responsibility. "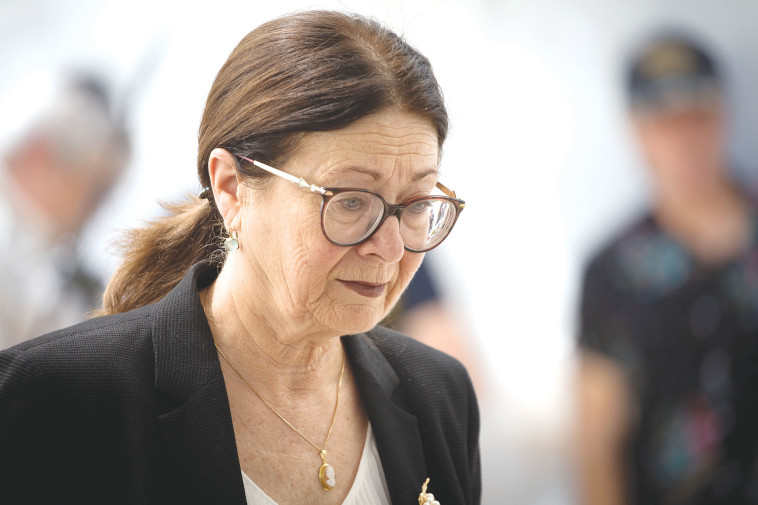 In response to the ruling, one of the petitioners, Yossi Alkobi, president of the Small Business Association representing small businesses, said: The corona must bear the expense in question. "
Dr. Ron Tomer, president of the Manufacturers 'Association and chairman of the employers' presidency, also welcomed the ruling and said: "We thank the High Court for stating that the association's position is correct – isolation is not a disease, and the burden of payment should not be on employers and workers. The government should provide retroactive compensation to employers and employees. "
Source link
https://www.maariv.co.il/business/economic/israel/Article-780190