Sedation, and threat: The UN sent a message to Hezbollah from Israel regarding the killing of the organization's operatives Ali Kamel Muhsin Jawad In an attack attributed to Israel at Damascus International Airport, according to which Israel did not know of the operative's presence at the scene of the attack and had no intention of eliminating it, sources told the Arab network "Al Miyadin" today (Saturday).
Sources added that The Israeli announcement also included a warning about the consequences of a military response from Hezbollah, Noting that the message was received on the other side – which rejected the threats and warnings from Israel. As mentioned, the secretary general of the terrorist organization, Hassan Nasrallah, declared that the dead belonging to the organization during the said attack or any other attack attributed to Israel in Syria, will lead to a response from the organization on the Lebanese border.
In response to the events, the IDF decided to reinforce the forces on the northern border. .
Accidents and Injuries: Tips for Wise Conduct After Accident Involvement
Last Thursday, the Syrian Organization for Human Rights reported that during the airstrikes near the capital Damascus, five members of the Iranian Revolutionary Guards were killed and seven other Syrian soldiers were wounded. The Syrian news agency SANA reported that the country's air defense systems were activated in the Damascus area.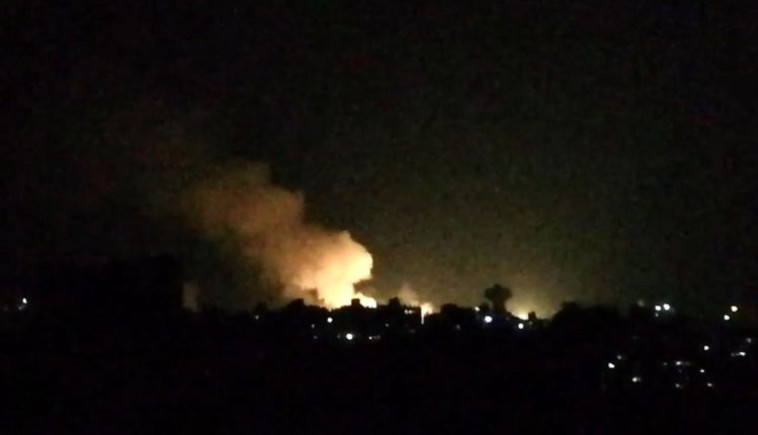 The targets of the attack were defined as "depth targets". Al-Arabiya network attributed the attack to Israel. The targets appear to be weapons depots at Damascus International Airport, although some reports have suggested that this may be an assassination attempt on senior Iranian officials currently in Syria. An attack was also reported in the Quneitra area. South Damascus The air defense neutralized most of the missiles and clearance was obtained for seven wounded Syrian soldiers.
Source link
https://www.maariv.co.il/news/military/Article-779774