Just a week before the Unpacked event where Samsung is expected to introduce, among other things, the second generation of its foldable phone, Galaxy Z Fold 2 5G, a new leak may indicate that it will offer a rather significant sad improvement. This is according to imaging images presented by the MySmartPrice website, which he claims came from a reliable source.
Hard to miss the main news in the photos: Contrary to previous reports, Samsung not only did not give up the external screen, but even enlarged it to capture all the front surface area except for a tiny eyelet for the camera. In addition, the internal screen has also been expanded thanks to the replacement of the huge corner gap of the Galaxy Fold with a pinhole camera.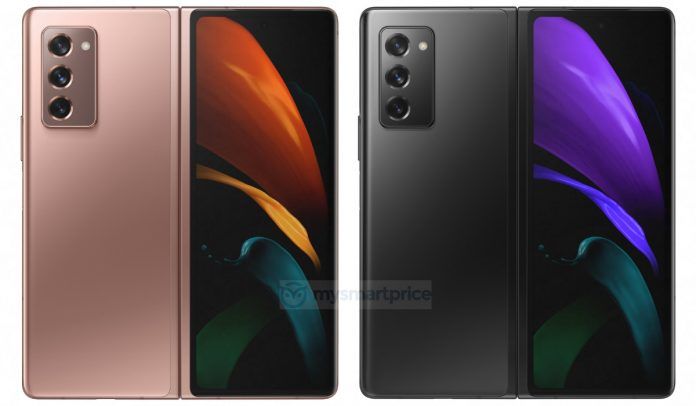 The rear photography array seen in the photos still consists of three cameras but has been improved to some extent. The periscope sensor is rumored to have grown from 16 megapixels to 64 megapixels. The other two sensors still settle for 12 megapixels.
Another interesting detail that can be deduced from the picture is that the folding array of the device has changed greatly, and instead of the rounded rectangle in all directions it now looks like a rather polished half-cylinder. The colors shown in the pictures are black and bronze.
According to previous leaks about the device's specifications, it is expected to include screens measuring 6.23 inches instead of 4.6 inches on the outside and 7.7 inches at a frequency of 120 Hz instead of 7.3 inches on the inside, 10-megapixel sensors in the front cameras, 512-inch internal storage Gigabit, a battery with a capacity of 4,356 mAh with support for two-way wireless charging at a rate of 15 watts and of course support for 5G.