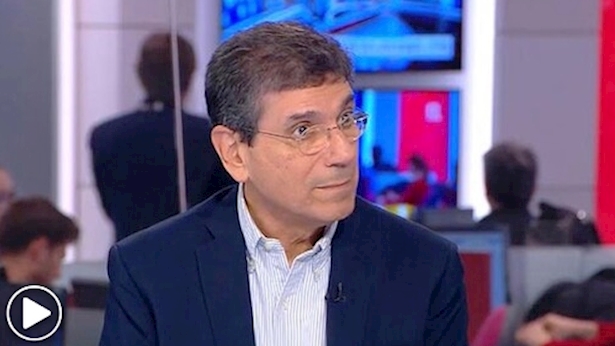 One of the faces familiar to the public on corona issues in recent months – Prof. Gabi Barbash, is expected to be appointed corona projector. This is according to a report by the Public Broadcasting Corporation. Barbash, a former director general of the Ministry of Health, has in recent months served as the main commentator for News 12 on Corona issues and has become a well-known expert on the subject among the public, one whose interpretations become a topic of real discourse or debate, with slides in the background.
Last Wednesday (15.7) Barbash interviewed Rafi Reshef on News 12, and was asked if he had received an offer to be appointed to a position to manage the Corona crisis, but denied the allegations. In an interview he said: "I had a lot more reverence for the media until I joined the studio of 12. I thought the media has more power than it has. And it looks to see that." Barbash was then asked by Reshef: "Have you been offered to be the projector?".
Barbash replied with the word: "No", but did not spare criticism of the decision makers: "You talk to intelligent people, probably at the level of a prime minister. I do not understand how they have no fear of the way this business is run and the responsibility falls on their shoulders for the consequences of this thing." .
Negotiations are now underway for Barbash's appointment to the position of projector, and it seems that we will soon see Barbash on his way from the TV studios, to managing the health crisis. We will probably see him on screen again soon, not as a commentator, but as an interviewee.
In the last day 1,324 new patients were added and now there are 27,616 active patients. The numbers are rising day by day, with Barbash expected to be tasked with trying to flatten the curve.
Barbash served as director general of Ichilov Hospital for 22 years until 2015. In 3 of those years, Barbash served as director general of the Ministry of Health, and since his retirement he has run a private disease control company alongside his work at the Weizmann Institute.
Comments on the article(0):
Your response has been received and will be published subject to system policies.
Thanks.

For a new response
Your response was not sent due to a communication problem, please try again.

Return to comment
Source link
http://www.ice.co.il/media/news/article/782352