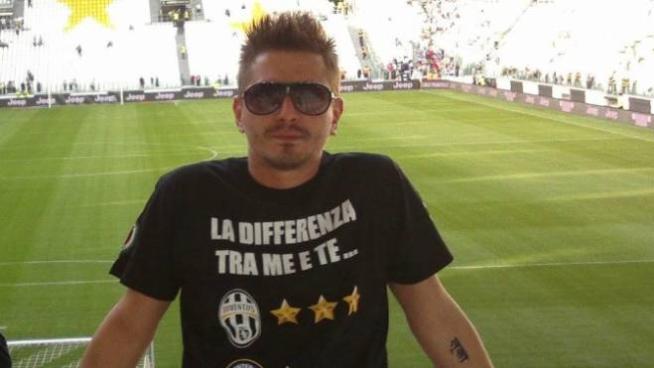 Arezzo, June 2, 2020 – Luca Canestri hasn't made it. The 42 year old from Pratovecchio Stia died yesterday after struggling for a week like a lion waiting to be able to embrace his 6-year-old girl and that he was never able to see again. It was just after 2 pm on Sunday 24 May when Luca, who was behind the wheel of his car, collided head-on with another car in via Roma, near the railway station, then ending his race against a tree, a tragic incident whose dynamics are still being fully ascertained by the police who intervened on the spot.
The conditions of the young man from Casentino immediately appeared serious, so much so that the rescuers, after the first necessary treatment, immediately alerted Pegaso who transported him in red code for head injury to the Careggi hospital, arrived at the Florentine hospital, the boy underwent an operation to the head to try to drain the blood after the strong hematoma reported in the impact against the tree, but unfortunately after a first moment in which the intervention seemed successful and the conditions returned stable, the 42 year old instead lost his battle against a destiny that has alienated him from his dearest affections forever.




Luca was well known in the village, a polite, polite boy, always smiling with many friends who now mourn his disappearance after days spent praying and hoping that in the end that battle with fate he could also have won.
"Come on Luchino, we are all with you, don't give up, put it all in and come back with us, you're strong you have to win for yourself, for your little girl and for your dad" some friends wrote in the last few days on the Facebook page of the forty year old.
Yet another tragedy for a family that in recent years has had to say goodbye to two men who disappeared too early and in dramatic circumstances, to which must be added the loss of the mother taken away by a bad illness.
In 2016, in fact, Luca's brother was found charred in Bibbiena, in front of the purifier in the Pollino area, inside his burning car. 45 years old and a little girl who arrived just 14 months earlier, a suicide report that suddenly shook the Casentino and that tragically connects to this new accident. Two brothers, two young fathers who had to say goodbye to their still too young girls and a father left alone to mourn the death of a son once again.




Source link
https://www.lanazione.it/arezzo/cronaca/schianto-con-l-auto-muore-giovane-padre-lo-strazio-di-un-paese-1.5180784