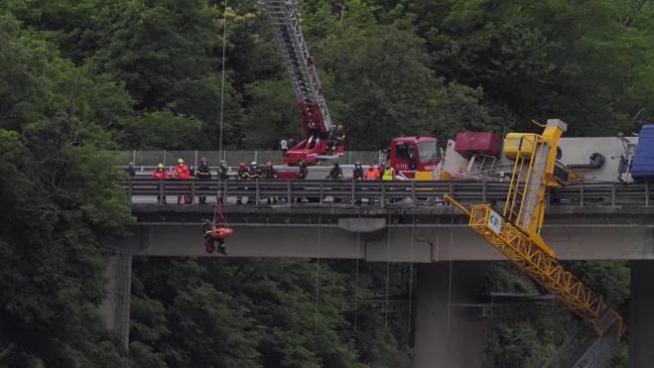 Massa, 11 June 2020 – Fear on the A15 Parma 'autocamionale della Cisa' sea. Two workers who were working on the maintenance of a viaduct of the A15 Parma-La Spezia highway are
precipitated in the Magra river
from a basket of a platform called 'by bridge', located at
a height of about 15 meters
. The basket would have overturned. Another worker remained on the basket.
The most serious is the worker who ended up on the stony shore and was taken to a hospital in Genoa with a helicopter rescue. Another ended up in the water where, however, the level is low: he is now in the hospital in La Spezia. Both are in serious condition and have suffered fractures in the lower limbs. The third worker was stuck in the basket and was recovered with the winch by the firefighters. For him some scratches and a great fright.
It happened in the Stadano area of ​​Aulla, 500 meters from the collapsed bridge of Albiano Magra. According to a first reconstruction of the accident, for reasons still to be ascertained, the truck stopped in the emergency lane and carrying the so-called 'by bridge' platform he overturned on his right side due to an imbalance of the mechanical arm suspended in space and with the end of the basket on which the three workers were intent on maintenance work on the 'Isolà viaduct on the Magra river. The overturning of the heavy vehicle originated the overturning of the platform.




On site 118, firefighters and Polstrada.
Update news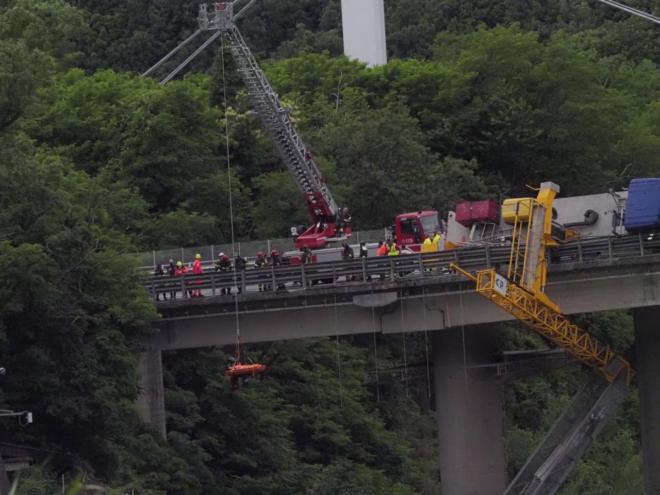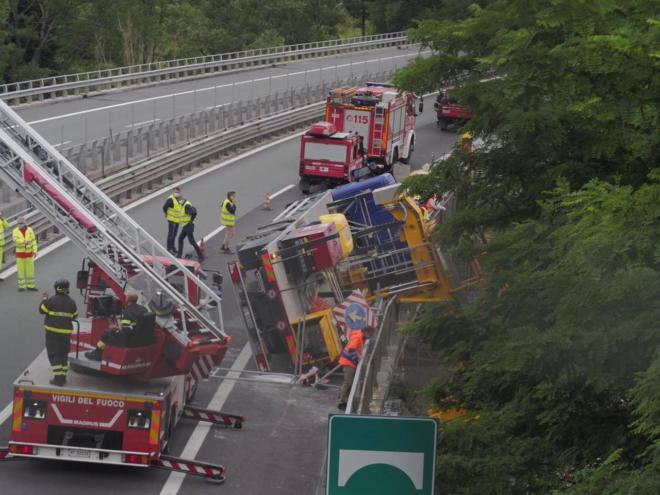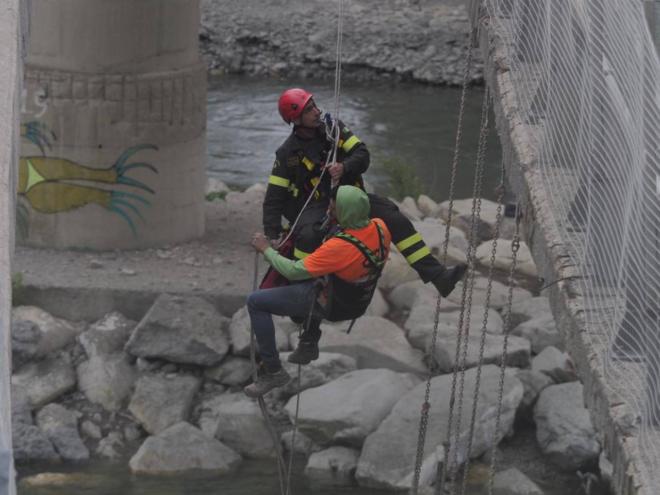 Source link
https://www.lanazione.it/massa-carrara/cronaca/crollano-ponteggi-1.5219475