The market
of electric bikes
in the last year it has grown a lot. A further boost to this sector will probably come from Italy's Phase 2. The government wants
focus on electric micro mobility
to encourage faster and environmentally sustainable travel within cities. For this they have been
set up special incentives
that offer a purchase bonus that can go up to 500 euros.
The eBikes (here the guide) are perfect for moving easily within urban centers as they allow you to make a higher number of Km with less effort than the 2 muscle wheels. Furthermore, like all bikes, they can go practically anywhere. There are many models on the market but to extricate themselves within cities and to take a few strolls out of town it is better to focus on bikes specifically designed for this purpose.
Having to choose a model, it is good
pay attention to autonomy
, in the presence of a possible front suspension that makes traveling in the city more comfortable and accessories such as lights, mudguards and luggage racks. And if the bikes are also connected, better but in these cases the prices can rise significantly.
The models in this guide have been chosen based on some parameters such as quality, robustness, autonomy and price, ranging between the various proposals on the market. Furthermore, it will be necessary to wait for the implementation decree to understand how the discounts / incentives can be used and on which models (online / store / Italy or other).
INDEX
ASKOLL EB5: SPORT FOR THE CITY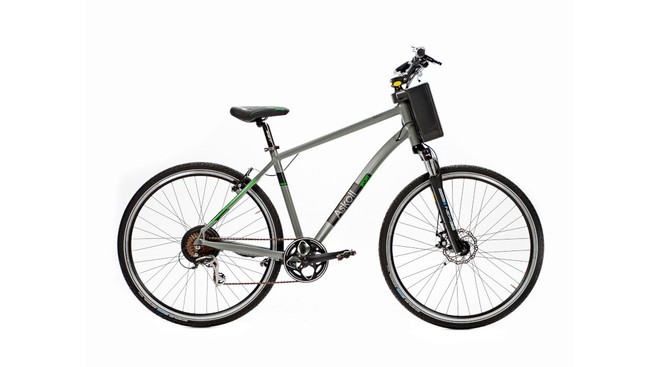 Askoll eB5 is an electric bike
with pedal assistance that can also be used outside the strictly city environment. The frame, the suspension fork and the tires allow you to tackle rough roads and simple dirt roads without problems. The model is
equipped with an ergonomic aluminum frame
. From a technical point of view, the 250 W electric motor helps pedaling up to 25 Km / h and is powered
from a 400 Wh battery
which allows an
autonomy up to 90 Km
. 4 are the assistance levels.
The bike has a total weight of 23 kg and is capable of carrying a maximum load of 120 kg. Part of the standard equipment is a mini computer, lights and a 7-speed gearbox. The battery placed frontally can be easily removed to be recharged at home, and this is an advantage; on the other hand it is not the best for weight balancing. An eB5u version with "unisex" frame is also available. List price of 1,490 euros.
CUBE TOWN SPORT HYBRID EXC 500: REFINED


Cube Town Sport Hybrid EXC 500 is an eBike
designed to be used in all situations. Refined in design, it has a suspension fork that allows you to tackle all the roughness of the road with ease. Looking at the data sheet, this two-wheeler has
of a Bosch Performance motor
250 W capable of assisting cyclists up to a maximum speed of 25 Km / h as required by law. 4 are the methods of assistance.
Everything is powered from a 500 Wh battery able to offer long autonomy. There is also a comfortable mini computer. The accumulator is removable to facilitate home charging. Part of the equipment is a 12-speed gearbox, mudguards, luggage racks and lights. The total weight is 25.1 kg. List price of 3,099 euros.
DECATHLON BTWIN ELOPS 900: CLASSIC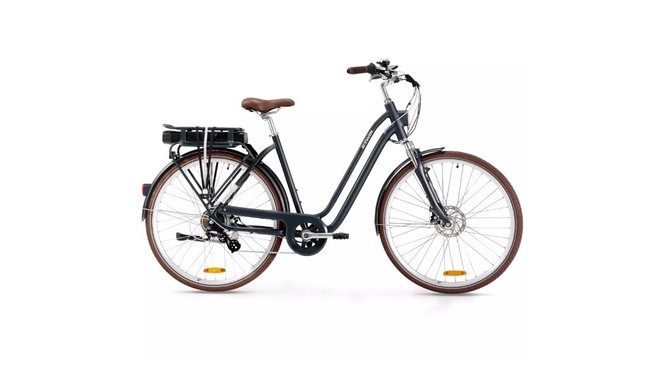 Decathlon BTWIN Elops 900
is an electric city bike with a classic design designed to facilitate urban travel. Apparently it looks like a muscular 2 wheeler but the presence of the battery pack on the rear rack betrays its true nature. The electric motor has a power of 250 W and is powered
from a 418 Wh battery
able to offer an autonomy of up to 70 km. 3 levels of assistance plus "Walk" mode.
Present a mini computer. The weight reaches 24 kg. The maximum transportable load is 125 kg. Standard suspension fork, luggage rack, mudguards and lights. As with the Askoll, the positioning of the battery facilitates extraction but raises the center of gravity. Price of 1,199.99 euros.
HAIBIKE SDURO TREKKING 2.0: VERSATILE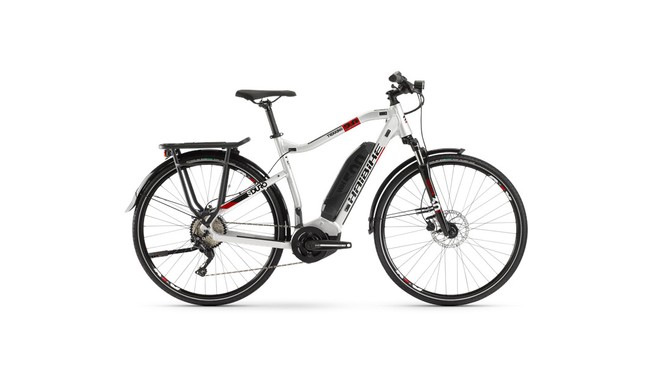 Haibike SDURO Trekking 2.0 is an eBike
designed to deal with different types of routes, from the paved roads of the city centers to the dirt roads of the countryside. The suspension fork and the large 28-inch wheels help to tackle all roads a bit. The
electric motor is a 250 W Yamaha
powered by a 500 Wh battery capable of allowing a very long distance.
In the equipment there is a mini computer, a 10-speed gearbox, mudguards, luggage racks and lights. The weight of the bike is 24.1 kg. The maximum permitted load reaches 130 kg. List price of € 2,399.
NCM MILANO PLUS: LONG AUTONOMY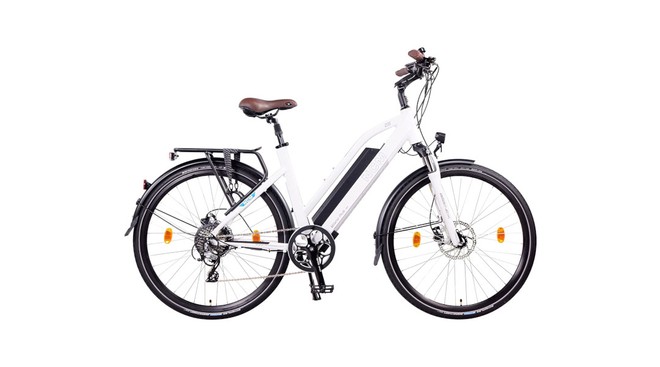 NCM Milano Plus is an electric bike for the city which highlights for a very important technical detail: the high capacity of its battery. Thanks to the 768 Wh accumulator autonomy can go up to 150 km. Very convenient the presence of a USB port that allows you to recharge your devices while moving. Part of the equipment is a mini computer that allows you to view some data such as speed, assistance level and remaining autonomy.
The 250 W motor is located on the rear wheel hub. Fenders, suspension fork, lights, luggage rack and an 8-speed gearbox are present. The weight of the bike is 27 kg. List price of 1,599 euros.
Nilox X5 is an electric city bike
characterized by a sober design. Apparently it looks almost like a classic city bike. It has a 250 W motor located on the rear wheel hub powered by a battery of just under 300 Wh capable of
offer autonomy up to 55 Km
. There is no real display / computer but an advanced selector from which you can activate / switch off the engine and change the assistance level.
Part of the standard equipment a 6-speed gearbox, 26-inch wheels, mudguards, luggage racks and lights. Maximum weight of 23 kg. The maximum load it can bear is 140 kg. The list price is € 1,099.95.
Source link
https://www.hdmotori.it/elettriche/guide-acquisto/n521225/migliori-bici-elettriche-ebike-citta-comprare/