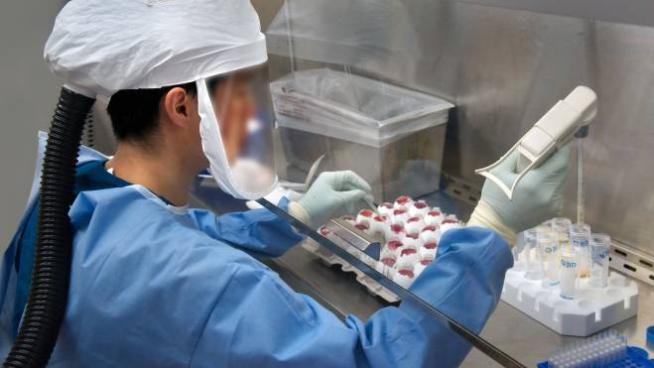 San Giovanni Bianco (Bergamo), 30 May 2020 – The positive news is that i
citizens are adhering massively to serological tests
on a voluntary basis; the negative one is that
over 40% tested positive and therefore had to do with Covid-19
developing its antibodies. This is the balance of the first week of t
free serological tests in San Giovanni Bianco,
first and for now
only municipality in the Bergamo area to carry them out
on their own and according to the logic of mass screening. In fact, reservations can be made by all adults and all people who work in San Giovanni Bianco while not residing there. The potential audience is around 3 thousand and 500 people.
"We started on May 25 – explains the mayor, Marco Milesi – and in one week they were carried out about a thousand tests at an average of two hundred a day. The Comune has purchased 2,500 kits that we plan to sell out. We are very satisfied with such a high adhesion even if the data confirm what we suspected and that is that the presence of the virus in our municipality and we think throughout the Val Brembana has been and is really of great importance ".
At the moment the tests carried out in the first three days of activity have been elaborated. Having said that the percentage of positivity settled at 40%, for the rest there is an average age of the positives of 50 years. 53% are workers and 68% of the positives reported having symptoms.
Who has turned out positive will have to undergo the swab (cost 90 euros of which 50 will be covered by the Municipality) after a few days. In the meantime, any isolation on a trust basis is recommended in agreement with your family doctor. Furthermore, if a worker is positive, the company must not close but the employee will have to undergo the mandatory swab made available in this project.
"We plan to finish the tests within the first ten days of June – the mayor still intervenes -. I remain convinced that this project will help us further contain the infection and it can be an excellent basis for an epidemiological investigation by the health authorities, if we think that only we will get to carry out 2,500 tests and 150,000 will be carried out on a national scale ".




Source link
https://www.ilgiorno.it/bergamo/cronaca/coronavirus-test-sierologici-1.5176746