ECONOMY

ECONOMY
->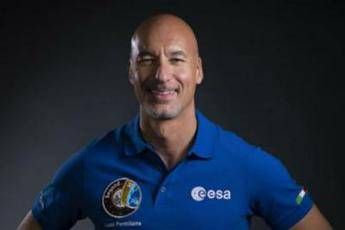 Posted on: 28/05/2020 21:48
by Andreana d'Aquino
"I am on a mission on the moon? I could be a good candidate"Luca Parmitano, the Italian astronaut of records, who has recently returned from ESA's Beyond mission, is already looking ahead, conversing with the Undersecretary to the Prime Minister with responsibility for Space, Riccardo Fraccaro, at the Aperilink organized by Formiche and Airpress to present the #Starman docu-film, with the producer and author Gianluca Cerasola and the director Flavia Giacobbe.


"I think – said the ESA astronaut Luca Parmitano – to be able to make my contribution to this dream. But now my job is to support my colleagues who go to the International Space Station. There will also be time for me to talk about Artemis, "the NASA program that aims to bring back in 2024 the next man and the first woman on our natural satellite.
RESERVED REPRODUCTION © Copyright Adnkronos.
Source link
https://www.adnkronos.com/soldi/economia/2020/05/28/parmitano-sulla-luna-potrei-essere-buon-candidato_AMHe54156F6UW55Ig5c6AL.html