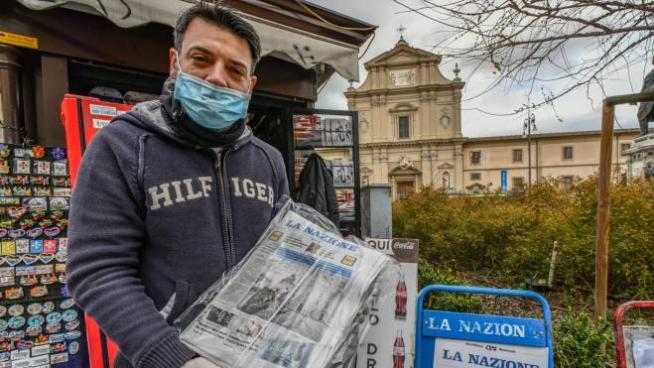 Florence, May 31, 2020 – They represented a real one
garrison
in the weeks of
lockdown
. A reference point for citizenship, in city districts or in small villages. Starting from
Friday
5
June
, the
newsagents
he
newsagents
will continue to be fundamental also for Phase 2 of the post Covid. In fact, they will have the delicate but fundamental task of distributing them
masks
free of charge made available by
Region
for citizens
Tuscan
.
An operation made possible thanks to the precious role of directing de There Nation, historical newspaper of Tuscany for over 160 years, which has worked hard to find an agreement between trade associations, trade union unions and the widespread distribution network in the area.
The masks, therefore, will be distributed on newsstands and no longer in pharmacies. How to get them? Just show up at the newsstand with the card health to withdraw a first tranche of 10 masks. The newsagents will be provided with an App that will allow them, via smartphone, tablet or PC, to read the health card. By the end of June the rest of the supply will be made available, always free of charge and in the same way, which, based on availability, will be between about twenty and thirty masks per person.




The commitment, both of the representatives of the trade associations, of the trade unions of the newsagents and of the newspaper distribution agencies, has guaranteed this essential service, always focusing on the indispensable involvement of the widespread network of retailers scattered throughout the territory.
In this regard, the Region thanks the more than 1,200 Tuscan newsagents for their availability and the newspaper La Nazione which worked as a partner of the Tuscany Region for the activation of contacts and for the table between the parties that have signed the agreement.
Source link
https://www.lanazione.it/cronaca/mascherine-edicole-toscana-1.5178645