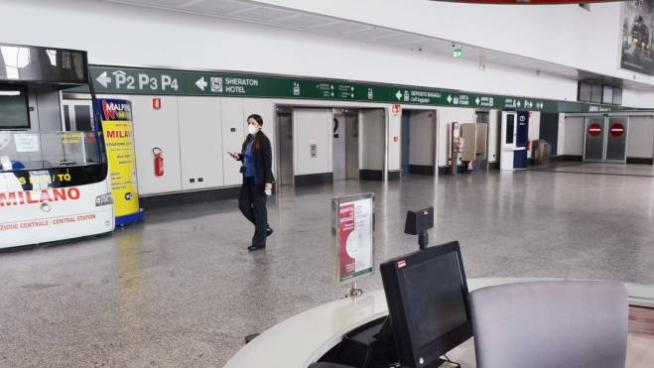 Malpensa (Varese), 23 May 2020 – A first sign, a
Malpensa
, the
doubling of passengers
, from 500 to 1,000 per day. In business is the
Terminal 2,
Terminal 1 will reopen when the number of travelers reaches 3,000, a target that could be reached between June and July, it all depends on the decisions of the airlines and how the sector will respond in the coming weeks, in view of the recovery of
links on Italian and European routes
, if they fall
restrictions
currently in force for the pandemic emergency.
A scenario therefore still uncertain in front of which it is difficult to make predictions but a first, albeit limited, increase in travelers is a small step towards a recovery that will still be slow for the Malpensa giant that last year closed with the attendance record , over 27 million. At the moment, therefore, arrivals and departures are still concentrated in Terminal 2 where Alitalia (flights to Rome and Cagliari), Lufthansa (flight to Frankfurt) operated throughout the lockdown period, while flights to Amsterdam from KLM and for Minsk of Belavia. This week Qatar Airways and Emirates have returned to Malpensa, with them the resumption of intercontinental flights, with the routes to Doha and Dubai. "At the moment – explains Alessandro Fidato, airport management director of Sea – there are three weekly flights, we hope that from July they will become daily".




Meanwhile, we look at Alitalia close to leaving with connections to Southern Italy, from June 3 while decisions by other carriers are awaited. A limited recovery, therefore for air transport workers, the layoffs will continue at Malpensa, which concerns about 10 thousand employees. "The situation is very worrying – says Luigi Liguori, general secretary of the Filt CGIL of Varese – at the moment it is impossible to predict what will happen, the question concerns the operating methods of the companies and the fallout". And nobody makes predictions. TO Linate instead. closed for much longer because of works, no activity has yet resumed.
Source link
https://www.ilgiorno.it/milano/cronaca/aeroporti-malpensa-linate-1.5161476