Drawing attention to the fact that an important process is taking place in the Eastern Mediterranean, Turkish Republic of Northern Cyprus (TRNC) Minister of Economy and Energy Hasan Taçoy made a written statement before the roundtable meeting, which will also be attended by Vice President Fuat Oktay in the closed Maraş tomorrow. Taçoy emphasized that important decisions will be taken at the meeting.
"And on the sea, we continue to proactively politics in both the field table in this process. Our Turkey, the Eastern Mediterranean, the steps taken in the seas, Turkey and of Cyprus for the interests and the interests of the Turkish people," he continued Taçoy said;
"WORLD STARS WILL COME"
"This process, both for Turkey to Cyprus, as well as DUdUr also paper a litmus showing why it is important for the TRNC, Turkey. During this period, we are in the process of economic steps taken to pave the way for the development of the Turkish Cypriot people in the field. With this aim, Turkey As the government of the Turkish Republic of Northern Cyprus, we have decided to initiate an important process for the opening of the Covered Maras. We want the Covered Maras to get rid of an abandoned 'Ghost City.' We want to make Closed Maras a center of attraction of the Mediterranean again.It is not a dream that the region, which hosted stars such as Sophia Loren, Elizabeth Taylor, Richard Burton, Raquel Welch and Brigitte Bardot, will return to their old days, 'it is true. " The place frequented by the world stars will be Maras again. Truck."
Pointing out that the Turkish Cypriot economy will strengthen with the opening of the Closed Maraş, Taçoy said, "Economic indicators will increase rapidly. "he said.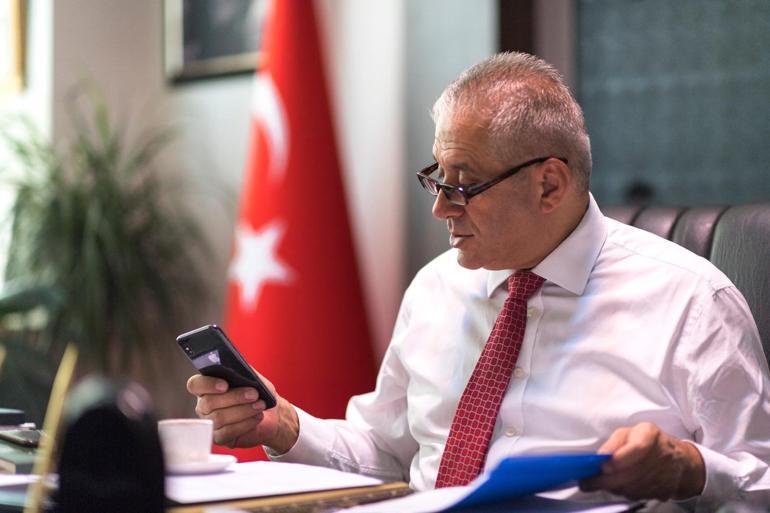 INTERNATIONAL HIGHLIGHT OF LAW
class = 'cf'>Pointing out that they will observe international law during the opening of the region, Minister Taçoy said, "And we are not thinking of eating neither the international law nor the right of the owners of the region while we are planning, planning and implementing them. Besides international law, considering the UN parameters, being a ghost town rescued, the region is possible to become an important center of economy. it is with such thoughts, Turkey Bar Association (TBB) will organize 'legal, Varosha stands for the Political and Economic Aspects' will entitled roundtable tomorrow Off Maras. The decisions taken here will be a hope for our future, "he said.
CALL TO RUMS: DON'T WORRY
class = 'cf'>
Vice President Fuat Oktay Turkish Cypriot people to show that close their interest Thank TRNC Council of Ministers, "Every time the Turkish Cypriot people the number of our Vice President who fought the Republic of Turkey for the development Fuat will head Oktay will be taken at the roundtable meeting decisions, will also switch will be ".
Calling the Greeks as "nobody should be worried" about the steps to be taken, Taçoy said, "I am telling our neighbors of the Greek Cypriot: A political step will be taken in Maraş within the framework of" International Law "." Addressing the politicians in the TRNC, Taçoy said, "Come, let's support the steps taken not only for the Turkish Cypriot people, but also for the peace and peace of the region, and to look at the future with hope. Let's come together."
Source link
https://www.hurriyet.com.tr/ekonomi/dunya-yildizlarinin-ugrak-yeriydi-kktc-ekonomi-bakani-acikladi-hayalet-sehir-yeniden-eski-gunlerine-donecek-41447451