It parted ways with him only in the summer and Maccabi Haifa may in January register a significant reinforcement for its front: Muhammad Awad. The Israeli striker was deducted from Lech Poznan's squad against Racco in the Polish league and the Green Club will not oppose his return.
As is well known, Awad was loaned for the season to Poznan. So far he has rejected the possibility of returning to his youth club, but it is not inconceivable that if he does not get minutes in the Polish team, he may return to Israel.
Awad enjoyed a good period before the break and scored a goal in the league as well as a goal in the Polish Cup. Therefore, those around him were surprised by coach Dariusz Zurow's decision to remove him from the squad.
In the summer before he left Maccabi Haifa, Barak Bachar informed him that he was interested in his services and would give him credit unlike his predecessor, but Awad wanted to taste the European dream. The striker scored seven goals last season in all competitions and there is no doubt he can help the Greens in the championship fight.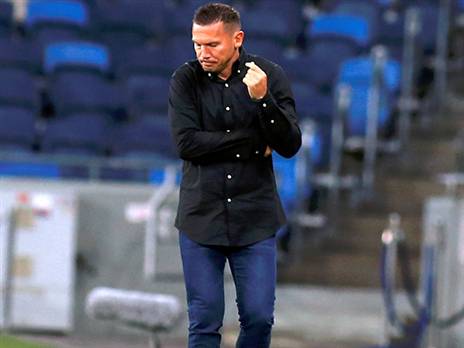 Will get the striker back? Bachar (Photo: Alan Shiber)