Market assessments hold that after the completion of the general meeting for the election of the identity of the new board members of the company IsracardTonight, the credit card company is completing its separation from being a subsidiary of Bank Hapoalim, When all the candidates who were associated with Bank Hapoalim in recent years were not elected to the company's board of directors.
According to estimates in the capital market, Tamar Yasur; Amnon Dick; Danny Yemin; Ilan Cohen and Bnei Shizaf (who in the distant past was at Bank Hapoalim but who is identified with his senior position in the Phoenix Insurance Group) were elected to the position of regular director of the company. Out of these, the next chairman of the company will emerge. If these assessments turn out to be correct, then Mati Tal and Yoram Weisbram, two directors who have already served on the Isracard board since Bank Hapoalim, have not been elected.
Tamar Yasur / Photo: Rami Zranger
It will be recalled that initially there were two other candidates for the position of regular director at Isracard – Erez Yosef, a former senior executive at Bank Hapoalim, and who saw himself as a candidate for the position of chairman of Isracard, and Shai Feldman, CEO of Semlat.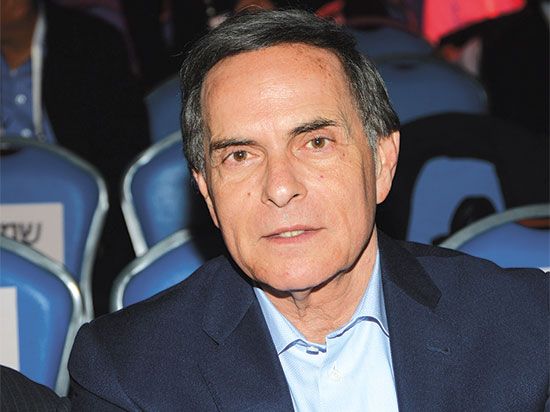 Amnon Dick / Photo: Eyal Yitzhar, Globes
In addition, the separation from Bank Hapoalim continued, according to market estimates, in the elections for the company's foreign positions. "Zim who already serve in the company: Dalia Narkis and Avi Hochman.
Bank Hapoalim held Isracard shares until April 2019, when it issued about two-thirds of the credit card company's shares following the provisions of the Strum Act. This law ordered the workers, and Leumi, to separate within a limited time from their credit card companies. Leumi sold Leumi Card to foreign investment fund Warburg Pincus, which changed the name of the company it acquired to Max. Earlier this year, Hapoalim completed the separation from Isracard shares when it distributed the remaining shares it held, about a third of the shares, as a dividend to the bank's shareholders.
Following the separation from Hapoalim, Isracard already in 2019 became a company without a controlling interest, the first and only of the credit card companies, which are supervised by the Supervisor of Banks. According to estimates, there are now two main candidates for the position of chairman of Isracard: Yasur, who was previously a senior executive at Bank Leumi and in this context CEO and chairman (in separate terms) of Leumi Card, and Amnon Dick, who was former CEO of Bezeq and for many years He was a director of leading companies such as Hapoalim and Bezeq.