Hapoel Beer Sheva has not won the Premier League since the opening round, beating Maccabi Netanya 2: 3. Yossi Aboksis' team expected to gather strength during the break and arrive in an upbeat mood for the game against Bayer Leverkusen on Thursday, but showed nerve-racking ability in the first half andSurrendered 2: 0 to CBS Ashdod.
Abacus Tried to explain: "This was our weakest half, precisely after the refreshment and the break, we came and looked very bad, we made very serious mistakes in defense and in the center of the field. I think all the lineups did not work in the first half. It gives us a lot of thoughts, what should not be seen and I hope we do not see more than half of them. "
The differences between the aggressiveness in Europe and the weak games in the league: "It's very simple, we come to the thought that we are favorites and it does us damage, I try to explain to the players that there are no favorites in the league and whoever does not come ready or aggressive – loses. In Europe we have always been organized and aggressive and also looked better. It's a very, very different style of play and we will have to bring personal abilities and at the moment we don't have that, the teams are closing us in. "
Maybe good players are missing in the offensive part: "It's not an excuse but two players as significant as Miguel Vitor who is the heart and center of defense and Elton Acultasa who is a significant player on offense – were not with us. "Other players need to know how to take advantage of the chances and they are not taking it for the time being."
On the lineup of five defensive players who do not fit into the league: "In the league we played against Sakhnin with two brakes and absorbed twice. Against Hapoel Kfar Saba we moved to a line of four defensive players and they created situations, which is also when Miguel Vitor does not play it gives us less possibility. We need to look better in every lineup. "
A word to the audience: "I am very disappointed for them, we did not want to open the league like that but on the other hand we did not think we would succeed like this in Europe. I am very disappointed with a great many players. But we do not give them a head start, as we were happy after we climbed the houses, so we will be sad together and get out of it together.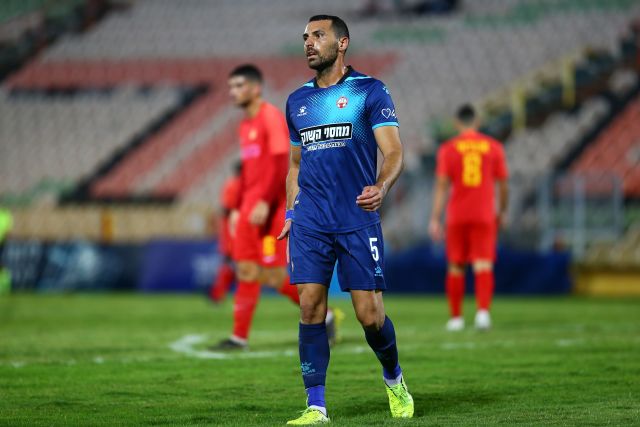 On Thursday's game against Leverkusen: "Even if we were to give a show today, it does not matter. Leverkusen is another opera outside and it does not depend on us, we will have to be good."
About the team: "Only deals with Hapoel BS at the moment".
Louis Taha: "Disappointed, the first half was not good, we were not sharp and gave a lot of space to the Ashdod players. There was promiscuity in defense. We do not have time now to cry, there are many games in the near future in a short period of time and we must give our heart and soul in this busy month. "
The staff is short: "Everyone will now play, there will be a lot of rotations because of the flights and the congestion, it's time to reset, everyone will think at home and correct their mistakes. We are looking forward. "
A message to the disappointed audience: "I wish the fans would be with us as soon as possible. Fun to play with our wonderful fans at Turner and with them it would have looked different but we are professionals and we must give our one hundred percent for the team. We look forward to the next game. Leverkusen? We don't even need the coach to guide us, the motivation is at its peak and we hope to make a good result. "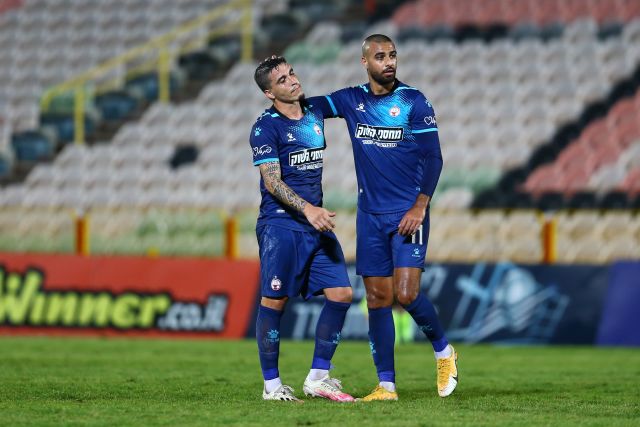 Ran Ben Shimon Was pleased of course: "The potential is much higher than what you saw today. I am very happy with my team, I do not remember my team getting into so many situations. At some point the organized game that I really like was a little less good for us but we were more dangerous side situation, we could have given even more goals in the first half and come down quieter but we are at the crossroads, we had the same number of points as Hapoel BS, it was important for us to take a step forward . The game was important. "
The integration of the young people and the upgrade, although the staff is almost the same: "The fact that we are still talking about half-and-half is a pity, we are a good team and we will see it. A lot of players will get better. We add very, very spotty and give a stage to the home players. A fun club to belong to, the atmosphere is very homely. I hope that this will be reflected in the upcoming games, we have to create a sequence to go up. "
A change in thinking and looking at each team to the white of the eyes: "The change of thought needs to come, the players need to believe my messages, they believe they are training at the highest level, this team, a little more, I do not know what – luck, decisions, four or five more points – We could have been even too high. I'm not surprised at all. In every game of the year in the league, we want to come and win, the league is close and equal. "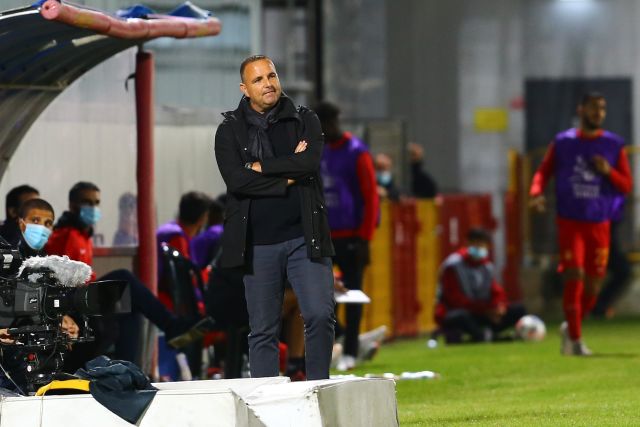 Sagiv Ezekiel On the gate compared to the two misses: "I do not concentrate on my halves we move on to the next action. I'm glad I was able to stay focused and bring the 0: 2 in a good minute. My season? I am meanwhile just fine and happy to help the team with goals. "Time will tell if I can score ten goals."
On the support of Ran Ben Shimon: "Ren keeps us focused and focused in the game, he is there in every action, he screams and lives the game and that is what helps us stay focused, there are video meetings that help."
Where can Ashdod go this season?: "I do not want to make statements after a victory, we have shown a lot of character and fighting, we have a lot to improve."