At the age of 37 and in his 115th appearance in the Macedonian national team uniform, Goran Pandev did just that. The big star of Macedonian football, who made his national uniform debut somewhere in 2001, scored the winning goal yesterday (Thursday) in Georgia and lifted his team to the first major tournament in its history since the country gained independence – and immediately thousands took to the streets of Skopje capital.
Huge credit for the success of the Northern Macedonia national team also belongs to coach Igor Anglovsky, who arrived five years ago and at the outset has already stated that his ambition is to reach the playoff final in at least a few years. His first task was to persuade Pandev to postpone his retirement and already a month ago he could proudly say that he met all the goals – but this summer he will also be part of the European Championship, at home along with the Netherlands, Ukraine and Austria.
At the end of the game he said Fundb Excited ahead of his first major tournament of his career: "I am happy, I have no words. I'm very emotional right now. We played great, we won rightly and we did it for our people – we are happy to fulfill a dream and know we are in the Euros. I stayed to help the young guys, there is an amazing bunch here that deserves an achievement she made. I gave them everything I could, I used my experience in such positions and talked to them about how we should stay calm and we really played well and in the second half we got better. "
How it Started: How its going: pic.twitter.com/AbTagcO28B

— TheReal (@Stefan_Tod) November 12, 2020
Anglovsky The happy one revealed what made the difference: "We met Georgia twice in the League of Nations and it helped us a lot in the preparation, of course together with Goran Pandev who scored a wonderful goal that took us to the Euros. We look forward to the European Championship and we will get there to play for our people and the pride of our people ".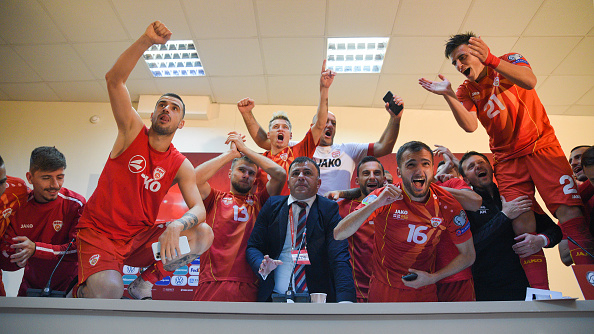 On the other hand, Vladimir Weiss, the coach of the Georgia national team who also fought for a historic qualifier for a major tournament, honestly admitted: "We kicked the goal once and that is not enough. After two Nations League games, I will leave the Georgia team and it is a very sad ending for me. I take responsibility for the loss, that's how it is in football. "