A few minutes after Vladimir Spitalnikov hit his partner with a hammer and killed her, he covered her with a blanket, placed a pillow under her head – and went out to buy food. He later returned to their shared home and went to sleep. He murdered his partner, the late 67-year-old Irina Gribenb, only because she wanted to break up with him. His departure from the house shortly afterwards was recorded on security cameras.
For more updates and to send your stories – visit the news Facebook page
The next day he decided to go up to the roof and end his life. Passers-by noticed the unusual incident – and called the police. In a conversation with Hotline 100, a civilian is heard describing: "There is someone on the roof, it looks like he is about to jump."
Police officers did arrive at the scene and prevented Spitalnikov from jumping. Minutes later, they realized that Irina's body was in the apartment – and that they had a man suspected of the murder. When they entered the apartment, they noticed her body lying on the floor. A medical team called to the scene determined her death and an investigation was opened at the Be'er Sheva station.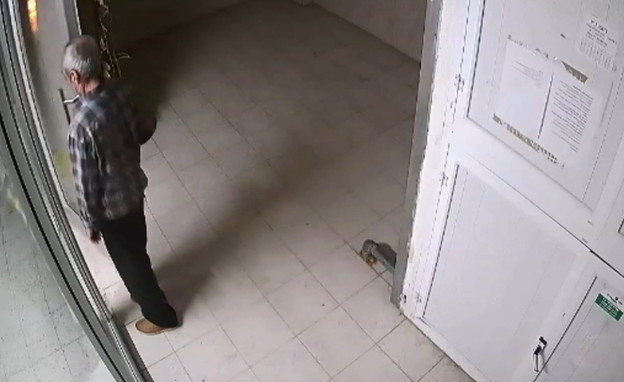 Spitalnikov was sent for a psychiatric examination which revealed that he was fit to stand trial. Yesterday, the Southern District Attorney's Office filed an indictment against him for the brutal murder of his partner.