Arco Holdings announced this morning (Thursday) that it will allocate 1 million preference shares in the company (after merging with the American Haymaker) to funds from the MSD Group

through

tners owned by American Jewish entrepreneur Michael Dell (founder of the computer company Dell Dell), for $ 100 million.

700,000 shares will be allotted to MSD already upon completion of the merger and the remaining 300,000 preference shares will be allotted by Arco upon or after the completion of the merger, if required. The preference shares will be convertible into ordinary shares at a price of $ 12 per share, and at a price range of $ 15.5-18 per share after a year and a half until March 31, 2025, and $ 18 per share thereafter, with a minimum trading volume of $ 7.5 million.

Michael Dell, owner of the MSD fund

Photo: Bloomberg

The shares will carry a cumulative dividend of 5.75% per annum, and the fund is expected to hold about 5.3% of the merged company shares, given that the company's coffers will contain $ 505 million in cash, and about 6.1% at a discount and cash at $ 275 million.

At the beginning of September this year, Arco signed a merger agreement with the Haymaker wallet company, which is traded on the Nasdaq stock exchange and raised about $ 400 million as part of the IPO. The merger is expected by Arco to be traded as a dual company on the Tel Aviv and NASDAQ US stock exchanges.

Arco further updated that the merger proposal with Haymaker was approved at its shareholders' meeting. Eric Kotler, CEO of Arco Holdings: "Following the merger transaction I will be the largest private investor in the merged company, alongside experienced institutional investors such as Davidson Kempner, Harvest, and Ares who have chosen to convert 100% of their current holdings in GPM into holdings in the merged company. We believe we have a long way to go in the growth of the attractive industry in which we operate, as we continue to prepare for the completion of the merger and the start of trading on NASDAQ.

Arco shows a decline in revenue in the third quarter alongside a surplus

Last night (Wednesday), the company published its financial results for the third quarter of 2020, in which it presented mixed reports with a decrease in revenue along with a profit surplus due to a decrease in fuel prices, which led to an increase in gross profit on their sale.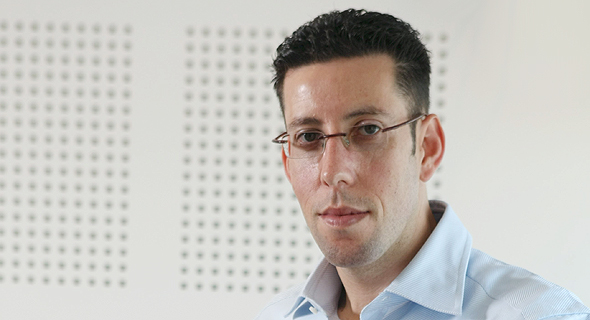 Eric Kotler, CEO of Arco Holdings
Photo: Gilad Kvalertzik
The company's revenues decreased by 17.6% and stood at NIS 2.8 billion in the third quarter of the year and continued downward with a 30% decrease in fuel sales, which stood at NIS 1.4 million. Sales of convenience stores and revenues from the company's various other activities increased by 1.5% and 30.5%, respectively, to NIS 1.38 billion and NIS 55.2 million.
Earnings attributed to shareholders in the third quarter were NIS 9.6 million or NIS 0.012 per share, compared with a loss of NIS 18.8 million or NIS 0.024 per share. Arco Holdings is traded on the Tel Aviv Stock Exchange at a value of NIS 2.1 billion, and its share has risen by 53.99% since the beginning of the year.