Not calm inHapoel Kfar Saba After the 1: 0 loss on Saturday to Bnei Sakhnin, when as mentioned the issue of the status of coach Amir Turgeman came up again and precisely after it seemed that the coach would leave immediately, he will coach the team tomorrow (Tuesday) in the important game against Maccabi Haifa (19:45, live broadcast in Sports1). The team from Sharon has not scored a single goal in its last three games and scored one point out of nine.
It is no secret that the relationship between Turgeman and Yitzhak is not good and there are disagreements between the parties, when it is estimated that it is a matter of time, but the club has not yet made the final decision and the coach will stand on the lines at least tomorrow's game. First in the subsequent cycle.
The players themselves are also being updated on what is happening and despite the desire to reach the top playoffs, some of them still think that the excessive expectations may hurt the team. "We all want to be in the top playoffs, but it's not certain that the staff here is good enough to qualify for it and meet the goals set."
Meanwhile, Turgeman held a meeting for his players about the loss to Sakhnin and ended it with one clear message that he tried to permeate to his players: "The game against Sakhnin is history, you have to get it out of your head and now concentrate only on the game against Maccabi Haifa."
It will not be easy when he has to do it without captain Omar Fadida who dislocated his shoulder and will be out for several weeks, but the one who will return to the squad, get minutes and may even open is the Ugandan striker Kizito, who returned to Israel only on Friday night and despite being included in the squad against Sakhnin. Also, they will continue to be absent from the squad contact Itai Schur, who only recently returned to training after completing military training and Omar Brami injured in his knee.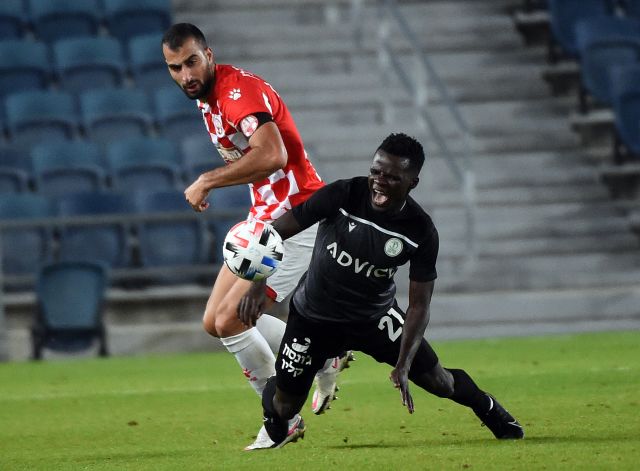 Offensive player Yahav Afriat Referring to the game that was and the upcoming meeting: "The game against Sakhnin is behind us. We are in the middle of a long league and not just one game. We think about the next meeting and must concentrate only on it. Maccabi Haifa is a great club, they are a great team, but I believe we can come out with points. I believe in the roster and the team. Trust the friends that we will arrive focused and ready and demonstrate 110% ability and effort. From myself I expect much more. I need to give numbers and be more involved. I will make the effort to make it happen. It can be done. "
Coach Amir Turgeman He also referred to the pair of games: "These are different games in nature. We need to make the switch in mind and feeling. It's not pleasant to lose, but we need to get ready for a meeting with a quality team with good players. It's a different game, a different opponent so the preparation is different. We were not in the game against Sakhnin until the end. "
On the emphases that the group needs to strengthen said interpreter: "We need to improve the sharpness in the front. Need concentration both in defense and stationary situations, but mostly in offense. The fact that we do not conquer makes it difficult for us to win. We are reaching a state of occupation. We will take advantage of them and it will be to our advantage. "