In Youth We Trust. In times of financial concerns, the slogan of RSC Anderlecht is truer than ever. Various banners of the Purple & White youth academy are making a major impact on the European football scene today, with Youri Tielemans as the next star in the making.
TAKE NOTE OF LEICESTER
In the meantime, it has been five years since Leicester City FC took the title in the English Premier League in a totally unexpected way. Kasper Schmeichel, Wes Morgan, Ben Chilwell, N'Golo Kanté, Danny Drinkwater, Riyad Mahrez and Jamie Vardy were the founders of the surprising East Midland success at the time, together with the flamboyant Italian Claudio Ranieri as coach at the time. As a small club, The Foxes realized a true football fairytale, and to this day Leicester's great success is still spoken of with genuine respect and admiration.
After the much-discussed triumph in 2016, Leicester then faced great difficulty in finding their place in the Premier League. But since Brendan Rodgers took over the sporting scepter from Frenchman Claude Puel in February 2019, the ex-club of Marcin Wasilewski and Ritchie De Laet has been doing well. Under Rodgers, Leicester puts a recognizable way of football on the mat and positive results are also linked to it. Today, Leicester is even in second place in the Premier League, one point behind leader and defending champion Liverpool FC. Pretty impressive.
Here and there, the current employer of Youri Tielemans, Dennis Praet and Timothy Castagne is even put forward as a possible title candidate. Chris Sutton, ex-striker of Chelsea FC and Celtic Glasgow, among others, thinks so after the 1-4 victory over Leeds United on Monday evening. "Could they? Sure, because they've already done it. The people are talking about it: can they become champions again? They completely destroyed other teams. This (the win against Leeds, ed.) Was another statement: take us into account, "Sutton said at the BBC.
UNMISSABLE PION
On Monday on Elland Road, Jamie Vardy was, as is often the case, the star at Leicester. But the name of our fellow countryman Youri Tielemans also emphatically and frequently rolled off the tongue of observers, analysts and fans. And that's logical too. Tielemans' performance was not only impressive with his two goals scored, hits number two and three in the current Premier League, his general level of play was also extremely good. And that observation is not limited to the game against Leeds United. All season long, Tielemans has proven that he is an indispensable pawn at Leicester City.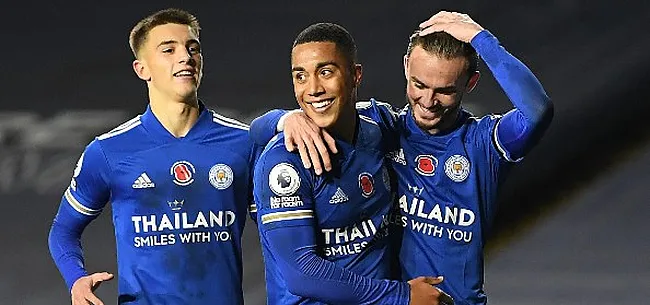 In the Premier League, for example, Tielemans already started every league match and he was never replaced prematurely. That is a first indication that coach Brendan Rodgers sees a defining figure in the Red Devil. Only two other players, goalkeeper Kasper Schmeichel and defender James Justin, also missed a single minute of the current English competition. Moreover, with his three goals, Tielemans is the runner-up as club top scorer at Leicester, with Jamie Vardy of course as number one. Not that masses of goals are expected from Tielemans, but it only shows his growth as a top footballer in the Premier League and his importance for The Foxes.
METRONOME TIELEMANS
In the last year of the Premier League, his first full season in England, Youri Tielemans scored a total of three league goals – and he seems to be breaking that personal record soon. Even then his performances were good, but not at the same level as today. Only rarely can newcomers across the Channel immediately get on board to the rhythm and speed of the Premier League, only after an adaptation period can the acquisitions be objectively judged on their qualities and potential. And that is certainly good with Tielemans. He has been in top form for several weeks now and that has not escaped the notice of Leicester fans, as have countless observers and analysts.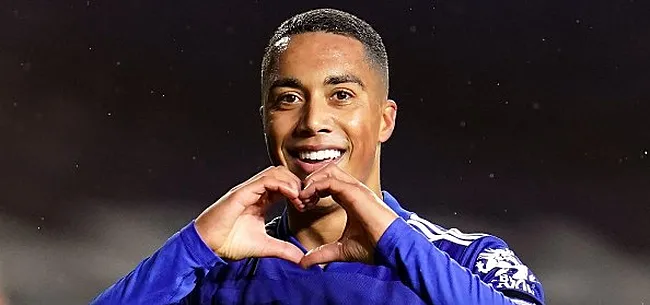 Youri Tielemans shifts up a gear this season and is increasingly involved in the game of The Foxes. Many of Leicester's attacks go through the pivotal figure Tielemans, and logically the midfielder is one of the most played players in the team. This season, only strongman Wilfred Ndidi (ex-KRC Genk) is played even more than Tielemans at Leicester. The Nigerian has been used as a right central defender this season, but he has suffered an adductor injury since Day 3. In the current year, Tielemans has 41 acquired passes per game, which is 4 more than last season.
ONE OF THE BEST IN THE PREMIER LEAGUE
Juventus, Internazionale, Paris Saint-Germain … They have all been linked in recent weeks to a transfer from Youri Tielemans, who in the summer of 2019 was attracted for 45 million euros by Leicester from the French AS Monaco. And that is why the Foxes club management wants to quickly break open and upgrade Tielemans' contract. According to the latest reports on the channel, Tielemans' salary would be equal to that of James Maddison, but less than the generous allowances of Kasper Schmeichel and Jamie Vardy, the two big earners at Leicester.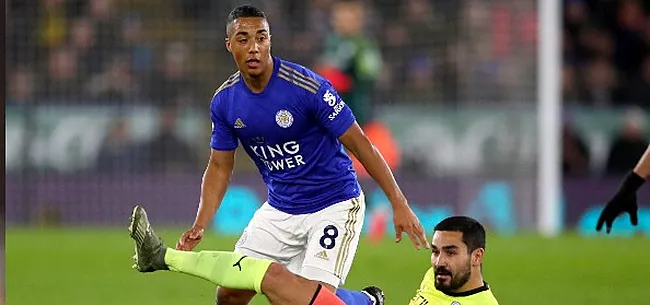 This foreign interest is not very exceptional given Tielemans' recent impressive performances. Without exaggeration, the youth product of RSC Anderlecht is one of the best central midfielders in the Premier League. Among his positional colleagues, Tielemans, for example, counts on average the most attacking actions per game after Dani Ceballos (Arsenal FC), he is the fifth most efficient dribbler and shines as number one in the field of so-called smart passing. There are quite a few letters of nobility that Tielemans can present.
REPUTATION ANDERLECHT GROWS
At RSC Anderlecht they will be happy to see Youri Tielemans' impressive performance. De Ket plays a leading role at the top of the Premier League and thus forms a walking billboard for the youth academy in Neerpede. It took a bit more time than originally thought, mainly due to his lesser passage at AS Monaco, but Tielemans is now finally facing his big and definitive breakthrough at the European football top. With this, Tielemans can follow in the footsteps of Romelu Lukaku, also a youth product of Anderlecht, but who is already considered one – and perhaps even the best – number nine in the world today.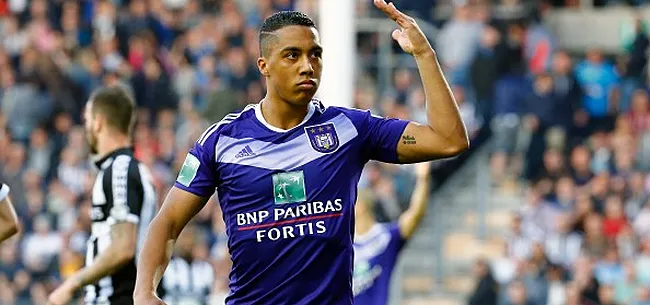 Especially now, during the financial dire situation at Anderlecht, Purple & White ambassadors such as Tielemans and Lukaku, but also Leander Dendoncker, Sebastiaan Bornauw, Alexis Saelemaekers and Dennis Praet are of vital importance to the club. The six enjoyed their training in Neepede and are increasingly making their impact on the European football scene. This evolution has also not escaped the notice of many foreign clubs, which means that Neerpede is increasingly used as a kind of quality label for talented and future star players. The recent million transfer from Jérémy Doku to Stade Rennes can also be considered from this perspective. Such transfers like Doku's will follow even more in the future, and that is perhaps the great luck of RSC Anderlecht. Youth brings salvation. And fills the debt well.
POLL:
Is Tielemans of European class?