The Tel Aviv District Police Prosecution Division today (Tuesday) filed an indictment in the Tel Aviv Magistrate's Court against Yitzhak Abergil, head of a senior criminal organization, and Avi Rohan, a senior member of the same organization, who attributes threats of threats to them. The same indictment, filed by Advocate Inspector Sivan Atia, of the Police Prosecution Division, states that the two together, allegedly threatened the plaintiff in Case 512, in which they are charged with a series of assassination and attempted assassination offenses, as well as drug trafficking offenses.
The indictment states that in the context of hearings held in the Tel Aviv District Court in the process of defense summaries, on October 28, Abergel was also present at Abergil's hearing in Case 512. The plaintiff who noticed defendant Rohan asked the court to exclude Rohan from the hearing that did not deal with his case and since Rohan's defense counsel did not attend the hearing, he was removed from the hearing by the court order. Last week, during another hearing in Abergele's case, Rohan turned to the prosecutor and told him, "Tell me, what happened last hearing, are you afraid of yourself?". In response, the complainant replied: "I am not afraid of myself, I am afraid of your plans for others."
The indictment alleges that upon hearing the plaintiff's words, defendant Rohan smiled and said to the plaintiff, "Don't worry whoever has to go, will go. Do you think I need the court to issue instructions? I have my ways." According to the lawsuit, defendant Rohan threatened the plaintiff with unlawful bodily harm, with the intention of intimidating him.
Maariv Conference Thus high-tech can become an opportunity to reduce social disparities
The indictment contains another incident, which took place on November 12, during which defendant Rohan turned to the plaintiff and asked him what he intended to do after closing the case? The plaintiff replied that he intended to study criminology and to this answer defendant Abergel responded by saying: "You do not know what he is going to do." He repeated this statement several times while also remarking to the plaintiff to close the case.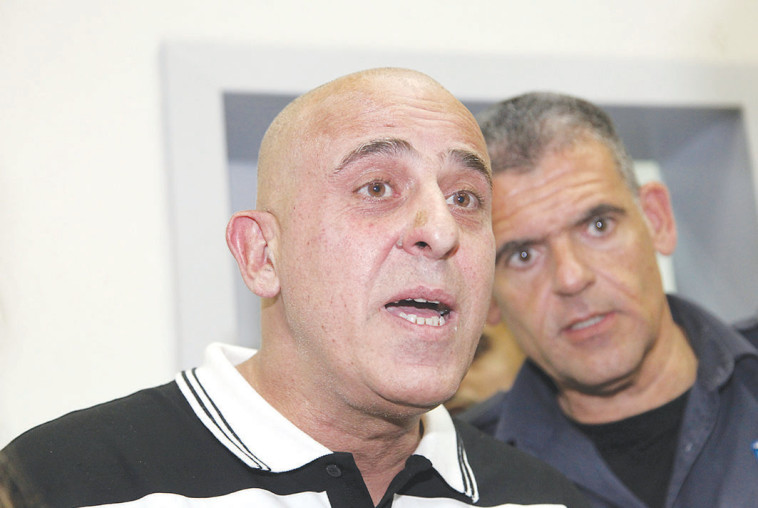 Rohan, it was alleged, at this point took his face seriously and told the plaintiff that "this is the last chance, close this case." According to the indictment, Rohan added: "This is the best advice I give you." Defendant Abergil, sharpened things up and said, "Did you hear? This is a last chance."