The Valley Hospital is currently busy with the many corona patients of the second wave – similar to the various medical centers in Israel. But there seems to be no consensus among the doctors, who come into closest contact with the inpatients in the wards. In a special project, we met two doctors, Dr. Nail Besharath, director of the corona department at the hospital, and Dr. Ehud Paz, from Corona Intensive Care – who see the epidemic completely differently.
For more updates and to send your stories – visit the news Facebook page
When the patient's condition in Dr. Bashrat's corona ward worsens, he is transferred to a bed that is vacated by Dr. Paz's corona intensive care unit. These days it is very busy with intensive care, more medical teams are needed to rotate each patient, 24 hours a day: the patients are multiplying, and the means are dwindling.
"These are decisions of real life and death," said Dr. Paz. "There is a lack of resources: if there is someone whose underlying diseases are such that mortality is very high and the chance of rescuing him is very small – I will not take an intensive care bed for him."
"It's hard to get used to the sights," said Dr. Bashrat. "On Friday I saw a patient with very poor compass gains, gave no oxygen and he relaxed a bit. But when I came the next day – he was gone. I can not get used to such a reality. "
Both are inland, located deep in the corona – and further north in the country painted red. They both have no doubt – this is an unusual and serious medical crisis that has reached alarming proportions. But even though they both see the very same patients every day, they each have a different conception of the plague. They are located far from each other on the axis at Barbash-Les.
How severe is the disease?
While Dr. Besharat calls the disease "terrible and disgusting" – Dr. Paz calls for taking it in the right proportions. "Let them not tell me stories that the corona is similar to the flu," said Dr. Bashrat.
However, Dr. Paz claimed: "I am not one of the corona deniers, not everything is round – the disease is a disease. But as an epidemic in the country, it is less severe than it is painted – and we can take control of it. "He added:" I treat the most difficult patients that can be, I see the corona every day and all day. So of course there is an illness, but it must be taken in proportion. "
What does the total number of patients mean?
They both see the 81 beds that the Valley End Hospital has plagued. But they disagree on the significance of the total number of patients in Israel. "The positive tests reflect a large volume of morbidity in the population," said Dr. Bashrat.
Dr. Paz replied: "It is not right to call them verified, it is more correct to call them 'asymptomatic'. It is the largest percentage of all these patients every day – and not on that basis economic, medical and policy decisions have to be made. "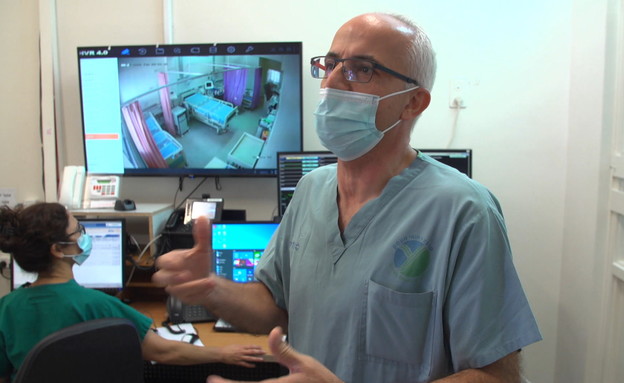 The confrontation between the two continued, when Dr. Bishrat turned to Dr. Paz and told him that in his opinion – his access to the data was "fundamentally wrong", in his words. He added: "Out of those infected – we know about how many will be severe and how many will die. It is about 20%."
Dr. Paz disagreed with this estimate: "In my opinion – it is not 20%, because in my estimation, there are 10 times more verified than what is found every day. So that means mortality is much smaller. This means that there are about 2% dead. "Dr. Besharat Halak:" I look at it differently – some of those who came to me for hospitalization did not survive, and these are the numbers that worry me. "
Has the percentage of serious patients increased?
"It is imperative that the stream of medium and difficult patients continues to flow to the hospitals," said Dr. Bashrat. Dr. Paz contradicted this statement and said emphatically, "But this stream does not exist." Dr. Besharat answered him: "So how do you explain what is going on?".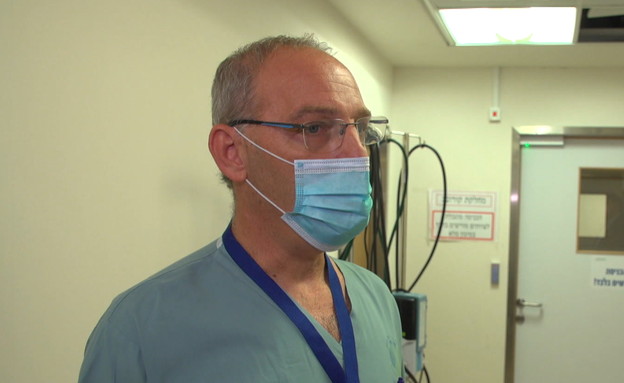 Dr. Paz replied: "It is rising, but not by tens of thousands of percent and with hundreds of patients waiting." Dr. Paz responded: "Because I think they did not interpret the numbers correctly." Dr. Bishrat concluded: "No, it happened because the morbidity and volume rate in the population was very low, we stood at 1% to 3%. Today we stand at 11 "Positive corona tests are the only tool."
How should the cause of death be determined?
Dr. Bishrat argued that "it is important to note at any death where the virus is found in a person's body. This is what we do every year with the flu. And there is no reason why this particular virus should be treated differently. "
Dr. Paz added: "Certainly this should be noted, but the order of the diagnoses is also important to us. Eventually, even patients with dementia will die – either pneumonia or urinary tract infection, and this will be their first diagnosis. "Dr. Bishrat claimed:" All the deaths we had – died directly from the corona. "
Does the public get an accurate picture?
Also on this issue – there was a dispute between the two. Dr. Bishrat claimed that "the picture that is reflected from the hospital directors, the Ministry of Health and the government – is the real picture. We are already seeing a morbidity that is spreading in the population. "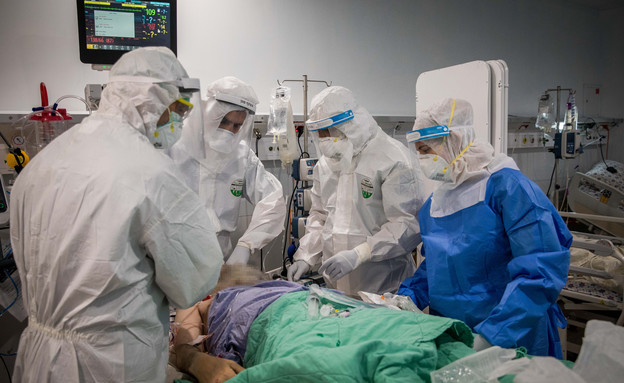 Dr. Paz assessed differently – and said: "In my opinion, the Ministry of Health is disseminating an image that is more serious than reality." On this opinion, Dr. Besharat turned to Dr. Paz and slapped him in the face: I really do not agree with you. This voice is very important, but those who hear it can get the impression that someone is portraying a different reality here, apocalyptic and incorrect. "
Dr. Paz summed up the debate: "I do not deny Corona. Corona disease is a serious disease. And in those people who get it hard, mortality is very high. It's on the one hand. But on the other hand, I think the morbidity described in our country is less than what is being described. "
---
Source link by https://www.mako.co.il/news-lifestyle/2020_q4/Article-bb40b5c4215f471026.htm
*The article has been translated based on the content of Source link by https://www.mako.co.il/news-lifestyle/2020_q4/Article-bb40b5c4215f471026.htm
. If there is any problem regarding the content, copyright, please leave a report below the article. We will try to process as quickly as possible to protect the rights of the author. Thank you very much!
*We just want readers to access information more quickly and easily with other multilingual content, instead of information only available in a certain language.
*We always respect the copyright of the content of the author and always include the original link of the source article.If the author disagrees, just leave the report below the article, the article will be edited or deleted at the request of the author. Thanks very much! Best regards!