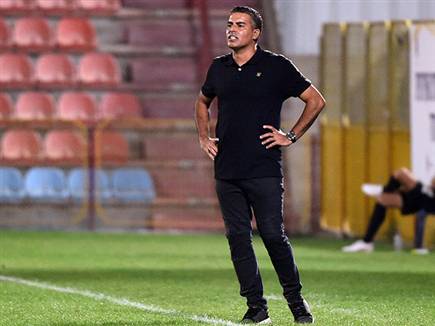 Back to the real thing: Hapoel Haifa finished its second shortened training camp this morning (Thursday) ahead of Saturday's league game against Maccabi Petah Tikva. There, she hopes to finally break the dismal streak that includes seven games (including the Toto Cup) without a win since the season began.
The good (and surprising) news for Haim Sylves is that Case Ganem will be included in the game's roster. The young player was diagnosed about two weeks ago as suffering from a rupture in the anterior cruciate ligament that requires surgery, but the player did not feel the typical pain, shows stability and today also conducted a full training session with his friends for the first time.
Dor Malul, who is recovering from a groin injury, and Snir Talias, who fell ill in Corona and is considered a "recovering person," are also recovering and did only partial training. At the professional level, the coach partially practiced the vehicle ahead of the game, when he is expected to abandon the set of three brakes and open with 4: 3: 3. According to practice, he seems to be debating who of Almog Buzaglo and Case Ganem will open the attack this coming Saturday.
"After a long break, we are happy to finally return to the competitions," Sylves said ahead of the game.