There is tension in the air in the Ghelamco Arena. In the meantime, not a week goes by that Hein Vanhaezebrouck is tipped as the next head coach of AA Gent. Those rumors are not confirmed by Vanhaezebrouck and even denied by CEO Michel Louwagie. But chairman Ivan De Witte of course also has his say.
FIGS AFTER EASTER
It is always easy to talk afterwards. But wouldn't Michel Louwagie and Ivan De Witte regret the early resignation of coach Jess Thorup today? Indeed, the Danish ex-head coach of AA Gent did not make a very good start to the competition with two defeats in a row against Sint-Truiden and KV Kortrijk, but his successors Laszlo Bölöni and Wim De Decker (ad-interim) are not immediately improving. the Buffalos. The atmosphere is therefore not the best today in the Ghelamco Arena. The players have often been dissatisfied, the results and performances are dramatic, the rag basket is overflowing. And when even the 'good' supporters start to stir, …
Last season, Jess Thorup guided his team to an unexpected but earned second place in the Jupiler Pro League, which he also did in combination with attacking and attractive football. But the eternal perfectionist Ivan De Witte – which is also a good quality – focused too much on the working points of the rational and cool Thorup. For example, last year it was too difficult outside the home and the defensive organization was not perfect. The year before, De Witte had already called his coach to the mat because shorts in the dug-out do not resonate with the image of AA Gent, and the lost cup final against KV Mechelen is also a heavy burden on the AA Gent preses. .
4 DREAM COACHES
The sporting malaise aside, it is perhaps equally important for De Witte that he maintains a good personal relationship with his coaches with whom he can talk and philosophize in depth for hours, preferably with a good glass of red wine in a nice setting in Latem. But that lifestyle or thought does not immediately fit the ascetic Jess Thorup: a cold-blooded Scandinavian. The eloquent bon vivant Laszlo Bölöni did fit that profile, just like four other coaches. Georges Leekens, Michel Preud'homme, Trond Sollied and Hein Vanhaezebrouck: barely four trainers fit completely into De Witte's demanding image in the past. The foursome gave AA Gent prizes and / or beautiful football, and also had a personal click with chairman Ivan De Witte.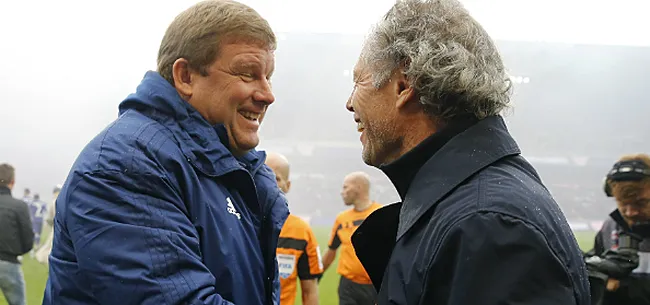 It is therefore by no means coincidental that only Hein Vanhaezebrouck (more than three seasons), Georges Leekens (three seasons) and Michel Preud'homme (two seasons) under the rule of Ivan De Witte and Michel Louwagie are the longest reigning head coaches at AA Gent in the Artevelde city. Laszlo Bölöni normally had to complete that list, but his tactical vision was totally out of line with his own Buffalo identity. Originally there was some skepticism about the arrival of the Romanian in private, but De Witte was nevertheless convinced of his choice. Unfortunately for the chairman, this turned out to be a major miscast and the name of Hein Vanhaezebrouck is ringing louder in and around the Ghelamco Arena.
NO 'DIRECT' RETURN
The general expectation is that Hein Vanhaezebrouck will take over at the Buffalos around the next turn of the year, because the ex-coach of KV Kortrijk, KRC Genk, AA Gent and RSC Anderlecht, among others, recently underwent an intervention, making him unavailable for several months. On Sunday evening, Vanhaezebrouck himself gave a reaction to the rumors at Play Sports. "I last spoke to De Witte when I had just been employed by Anderlecht for two weeks. That was already three years ago. And outside of that I have not spoken to anyone from AA Gent. A direct return? No, that is simply out of the question ", he was very clear. Pay attention to the clear nuance of "a direct return". With an emphasis on direct.
Even before Vanhaezebrouck gave the above reaction to Play Sports, the most recent edition of De Zondag nevertheless stated that Ivan De Witte had already tried to convince him to return. According to the same medium, the West Flemish person would still have personal doubts about a possible comeback, which he says would not be for immediately.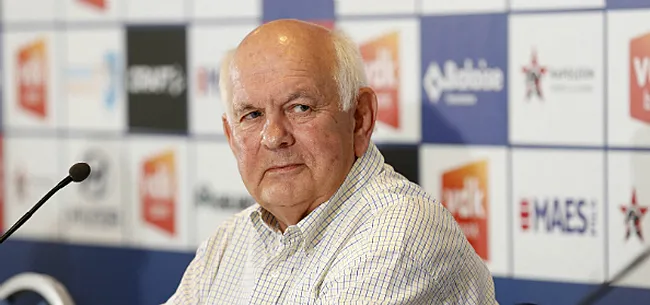 In addition to Hein Vanhaezebrouck, the chairman of AA Gent will also have to convince Michel Louwagie, who is not immediately convinced by the idea of ​​his ex-coach as the new future T1. "Wim (De Decker, ed.) Does a good job," Louwagie told VTM Nieuws on Monday. "No, we are not looking for another coach. Hein Vanhaezebrouck? Look, I understand that people are looking for names of coaches 'from all sides', but that is not the case. "
Clear language of the seasoned Louwagie, but certainly not an absolute truth. In the past, the Ghent decions makers often made fun of the protective statements about their then coaches. This is not a reproach to De Witte and Louwagie, but simply typical of the modern football world. By the way, Wim De Decker was recruited last summer with a very clear job description: that of assistant trainer.
HEIN LOSES MOMENTUM
Yet it seems very logical and realistic that Ivan De Witte will push for the arrival of Hein Vanhaezebrouck, one of the few coaches with whom he maintains a personal bond, as well as shares the same humor and love for academic knowledge. Moreover, Vanhaezebrouck has already achieved very nice sporting results at AA Gent in the past. But it is equally logical that the 56-year-old coach also has doubts about a return to the Ghelamco Arena.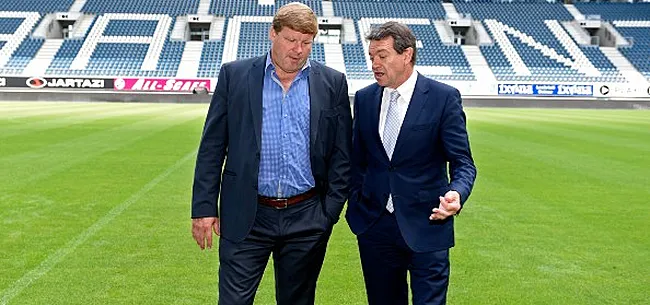 Since his resignation from RSC Anderlecht in December 2018, Vanhaezebrouck no longer came to work as head coach. The born Kortrijkzaan was at that time (whether or not concretely) linked to an adventure at Amiens SC, Feyenoord, Sporting Charleroi and Antwerp FC, but it never came to an effective transition. Vanhaezebrouck will soon be clubless for two years, and he will lose more and more momentum after his handsome achievements at KV Kortrijk and AA Gent, among others.
TWO KEY FIGURES
And that may be one of the biggest stumbling blocks why Vanhaezebrouck would doubt a return to AA Gent, the club he guided to the Belgian national title in 2015. Almost everything is currently going wrong with the East Flemish: the large injury burden, players who submit a transfer request, the supporters are dissatisfied and the results worrying. Vanhaezebrouck would thus end up in a tense atmosphere and not the most ideal circumstances to pick up his trainer career. If he makes a bad turn at AA Gent, Vanhaezebrouck will lose some reputation and appeal, which is not ideal after a sabbatical period of almost two years.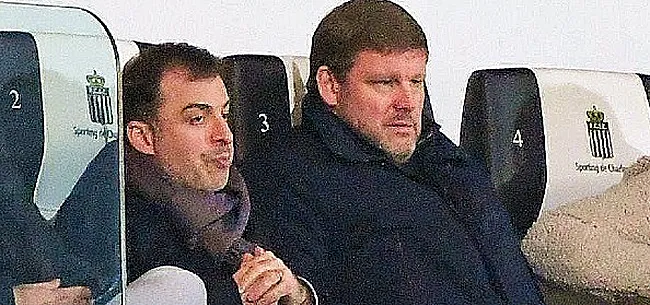 On the other hand, the fresh wind from Vanhaezebrouck could provide some experience and enthusiasm: a new start that will soon be very welcome and grateful to both parties. But Mogi Bayat, still Vanhaezebrouck's broker, could also play a crucial role in the return of his client. The powerful intermediary is still active in the Ghelamco Arena and he could therefore smoothly facilitate the arrival of Vanhaezebrouck, together with the duo Ivan De Witte and Michel Louwagie. There are still a good three months to go before the turn of the year comes: it was plenty of time to frame Vanhaezebrouck's return. The two biggest to do's: convince Michel Louwagie and Hein Vanhaezebrouck. The performers: Ivan De Witte and Mogi Bayat.
POLL:
Is Vanhaezebrouck the ideal coach for AA Gent?
---
Source link by http://www.voetbalnieuws.be/news/550773/de-twijfels-van-hein-een-van-de-vier-droomcoaches
*The article has been translated based on the content of Source link by http://www.voetbalnieuws.be/news/550773/de-twijfels-van-hein-een-van-de-vier-droomcoaches
. If there is any problem regarding the content, copyright, please leave a report below the article. We will try to process as quickly as possible to protect the rights of the author. Thank you very much!
*We just want readers to access information more quickly and easily with other multilingual content, instead of information only available in a certain language.
*We always respect the copyright of the content of the author and always include the original link of the source article.If the author disagrees, just leave the report below the article, the article will be edited or deleted at the request of the author. Thanks very much! Best regards!