Terry Sanford was born at the end of World War I and died towards the end of the 20th century. He was a university president, FBI agent, senator, presidential candidate, governor, lawyer, military officer. At the end of 1944, he took part in the Battle of the Ardennes, and was decorated with the Bronze Star and the Purple Heart for injury and heroism. In 1949, he was first elected to a junior position in the Democratic Party branch in his state, North Carolina. A little over two decades later, he twice attempted to be the presidential party candidate. In the 1972 pre-election, he came in fifth place. George McGovern was the candidate, losing to Richard Nixon. In the 1976 pre-election, he was the first to leave the race after rustling in his heart. Jimmy Carter was the candidate and defeated Gerald Ford.
Five years later, Sanford published a book entitled: "The Danger of Democracy: The Process of Appointing Presidents." This process, which began this week in the state of Iowa, called Sanford "chaotic and confusing." Both McGovern and Carter were selected for this process, which Sanford calls "too much democracy."
Presidential candidate Bernie Sanders delivered a relatively good result in Iowa in the face of a process that was "chaotic and confusing," leading to New Hampshire public opinion polls. Gambling agencies place him most likely to be the Democratic candidate to face Donald Trump in the 2020 election. Sanford would probably have seen Sanders as more proof of an out-of-control process, such as his rival Trump, which could be the climax of "too much democracy."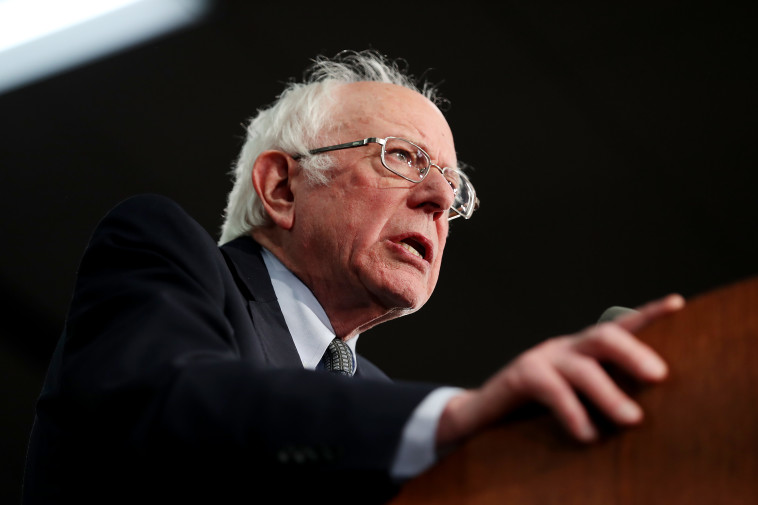 But anyway, even without Sanford around, there is someone who will carry the flag that reads: "We were a little exaggerated." About a month ago, Atlantic Magazine published a lengthy article titled, "Too Much Democracy Is Bad for Democracy." And neither Bernie Sanders changed the system, "the two wrote." They both saw and exploited the fragility of the pre-election. "The way these elections were designed, the authors said, encourages party takeover of parties. They allowed the radical McGuvern to defeat the Democratic party establishment. 1972. They allowed the odd Donald Trump to defeat the 2016 Republican party establishment.
The first to fully recognize the potential of the new election method was Jimmy Carter. Why is a new method required at all? In 1968, Democrats had a difficult experience. A turbulent party conference in Chicago, which included riots, violence, demonstrations, arrests. It then appointed a committee to recommend how to change the nomination process. The committee concluded that the masses of voters put an end to the rule of the political establishment. The days of political transactions dominated by a small group of decision makers have passed. Hem will determine, Hem invt. Not only in the general election, but also in the early stages of selecting party candidates.
Four years later, one of the two committee members, McGovern, succeeded in winning the nomination. He is a surprising man for establishment and poll candidate Ed Muskey, carried on a wave of radical populism. There was also little push for his favor by President Richard Nixon, who preferred to run for candidate like McGovern, which turned out to be a good bet when Nixon won the general election in 49 of the 50 voting countries.
Either way, four more years passed, and then-unknown Governor George Carter recognized an opportunity. He arrived in Iowa – the first state to vote that was tailor-made – almost secretly, long before everyone else, and moved from town to town, from barn to barn. Carter was a farmer, like many Iowa residents back then. Also, he was a faithful cleric, like the inhabitants of Iowa.
The fact that this unrepresentative state first points out is a kind of historical glitch. Iowa voting rules require a complex process of conferences, in several stages. Preparation requires considerable time. It was decided that you start early, first, to meet the schedule (nowadays of course there are apps, which make the process much simpler).
Carter understood that a less well-known candidate with a limited budget – Iowa provides an opportunity. Victory will bring money. Victory will bring communication. Iowa will help this candidate make up for what he is missing. He won in Iowa, then the entire race.
Pete Buttige, who by two o'clock already felt confident enough to make a victory speech, though the results were not yet known, hoped to repeat Carter's precedent. Unknown candidate, small mayor. Deep plowing in Iowa, and the look for the first round of candidates.
Of course, not everyone is as successful as Carter was. Tom Harkin won in Iowa in 1992 and went nowhere. Robert Dole won in Iowa in 1988, but George W. Bush was selected for the presidency. Rick Santorum was the Republican winner in Iowa in 2012 (when he defeated Mitt Romney in the small gap in history: 34 votes). He retired from the race in April.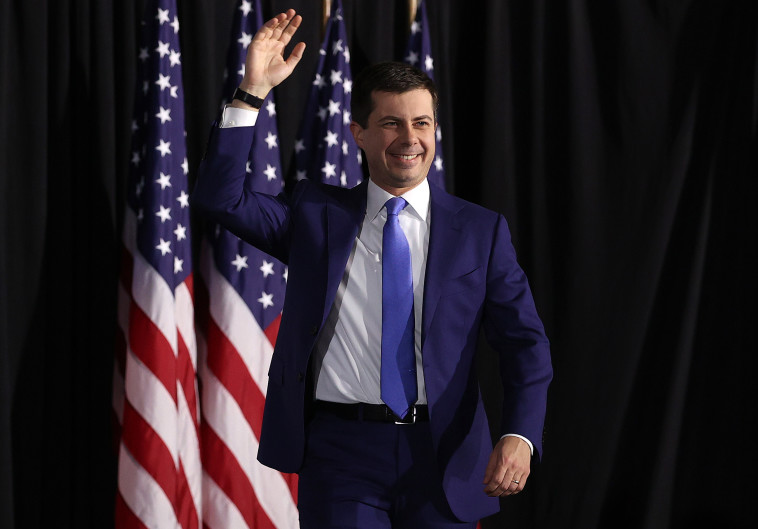 Still: Santorum, who won a total of 11 states, proves the rule. Iowa is the place for non-establishment candidates to experiment. Is where they can take off. Four years before Santorum failed, Mike Huckabee also failed. But that year there was also a candidate that succeeded: Barack Obama. His win in Iowa made him one of Curios's interesting fatal threat to Hillary Clinton's candidacy. Partly because he proved in that victory that she had until then considered problematic: a black candidate could win a white state.
Iowa is not just white. She is also small, religious and agricultural (less than before, but more so than many others), Iowa also sleepy. This is America of the past and not of the future. To witness: More Americans are leaving Iowa than they are coming to it. Mostly young people, job seekers. They are leaving not only her but the Northwest in general. States like Wisconsin, like Dakota, like Kansas, are losing residents. Who ever wants to live in this cold? And who wants his president to be elected to this hole?
Winning or betting method?
The claims against the American pre-election system are many. They reproduce at any time the process opens, and are subsequently forgotten. They reproduce at any time that the candidates do not like, and are forgotten when the result is satisfactory. Most are justified: the order of voting states is indeed odd, the budget required is indeed phenomenal, the length of time the process is indeed exhausting, the representativeness of voters is indeed a curve (each voter in Little Iowa is equal to four or five in Greater California). But in the end, the real test is the test of outcome, and it is therefore imperative to answer a question that is not easy to deal with: Has since the process passed from the hands of the establishment to the hands of voters, in the mid-1970s, the quality of candidates is declining? And in translation to the names: Do Reagan, Obama, Clinton, Bush, Carter, and Trump indicate a distinct weakness compared to, say, Truman, Johnson, Eisenhower, Kennedy, Roosevelt and Nixon?
Ronald Reagan was an important, influential president for generations. He lost to Iowa (to George W. Bush) and won a week later in New Hampshire. Bill Clinton was a fairly mediocre president, but very much liked by most Americans to this day. He is the only one in the last generation of presidents to lose in the first two states, both in Iowa and New Hampshire, and has been successful in the candidacy (and then the presidency). That is, it is also possible.
This is what billionaire Michael Bloomberg wants to do this year, deciding to skip the first, small states, wait for some other candidates to drop out, and try to hit early March, "Super Thousandsday," where some big, important states vote, which can provide him with a single blow. Earlier this week, betting agencies already ranked Bloomberg third in the race.
It is time to return to the question about the quality of the candidates. It is, of course, strengthened by the knowledge that on one side of the barricade stands Trump, and Sanders may face him. It is strengthened by the recognition that these are two candidates who have both radical positions and radical rhetoric. The writers of the Atlantic have mostly reflected on the fact that the party establishments no longer have balance power in the face of the mob rally. They have lost control, or even a semblance of control, and cannot hold back Sanders, as once the racist candidate, Alabama governor George Walles, once stopped.
Worth noting: the pre-election is not a new invention that only came into effect in the early 1970s. They were with us much earlier. However, in the past, some states held elections, and some remained with the traditional methods that gave power to pros and politicians. When the people didn't know what he wanted or tried to get off track, the pros stopped him. When the pros didn't understand what the people wanted, the preliminary elections provided a clue. That's how it happened in New Hampshire, which within a quarter of a century eliminated two incumbents.
New Hampshire has had early elections since the early 20th century, but it wasn't until the 1950s that, following a change of laws, it became clear how decisive it could be. First, in 1952, New Hampshire elected the Estes Capover candidate, signaling to President Harry Truman that there was no point in trying for another term (a full second, a third overall). Then, in 1968, New Hampshire catapulted Eugene McCarthy's candidacy and signaled to President Lyndon Johnson that there was no point in trying to run for another term (a full second, a third overall). At that time, she was one of 15 countries in all, with a preliminary election.
The balance was broken with the change of method, with all countries moving to pre-election and more so, with the introduction of new media, with the collapse of the celebrity glorification culture at the expense of the party, with the spread of slogans like transparency, democratization, with the expansion of mistrust in the political establishment. Do most Democratic Party voters want a candidate for Sanders? Not sure it's important. Most Republican Party members did not want Trump, but in a wide field of candidates, when the votes are split among many candidates, what is needed is a loyal audience – no less and sometimes more than a large audience.
In 2016, Trump lost to Iowa (with about a quarter of the vote), winning in New Hampshire (with a third), Carolina (third), Nevada (less than half). He was the standout candidate in "The Toesday" (again – with a third of the vote). In Arkansas he won with 33%, Vermont with 33%, Georgia with 39%, Virginia with 35%. In fact, throughout the race there were more voters against him than him. In the final account he received close to 45% of the vote. But most voters – anyone who did not want Trump – were divided among three other candidates (Cruz, Caseik and Rubio). This is what has made the eccentric millionaire with the tongue-lipped release a winner.
Is that what will also happen to Sanders? Iowa proved to be stronger than the establishment candidate Joe Biden. In New Hampshire, he leads in polls and on the rise. At the moment, it's good for him that as many candidates as possible remain in the race and compete for the votes of those who don't want him. Joe Biden will take a few more votes from Amy Clocher, who is gnawing on Michael Bloomberg's prospects, which will overshadow Pete Bootidge's money. Sanders is stubborn and will not quit. Sanders voters are stubborn and loyal and do not abandon. The party may find itself in the state of the Republican Party. With a candidate she didn't want, and didn't know how to stop.
The age of the Curios
Will and Ariel Durant's classic book "The Lessons of History," soon to be published in Hebrew, states that "democracy is the toughest of the forms of government." In part, because it "requires the widest dissemination of reason, whereas we forgot to make ourselves prudent when we made ourselves sovereign." The remarkable fertility of the common people, historians write (translating: Bruria Ben Baruch – SH), "impedes the growth of reason." They cite the famous trial of US President Lincoln which stated that "all people cannot be deceived all the time," but He is reluctant to state: "A large number of them can be deceived to the extent that they allow control of a large country."
Their book was published in 1968. American democracy, which seemed rather strong, though not defective, was different then. In the same year, two experienced politicians, veteran senators, former vice presidents were to be elected. Richard Nixon was Dwight Eisenhower's deputy. Ebert Humphrey was Lyndon Johnson's deputy. They mentioned candidates like Joe Biden. No candidates like Sanders or Bottige. They radiated a sense of specificity, of gravity and responsibility, in the days when no one would have imagined a Trump-type candidate.
When did all this change? Not at once of course, but gradually. It dates back to the 1960s, when it was released from several establishment cables. The continuation of the 1970s, with the seeding of the primaries process, made it very easy for candidates who were not entirely routine to enter the scene. Continuation in the 90's – the era that the late columnist Charles Carteheimer called "our vacation from history." The end of the Cold War, and with it the "end of history" feeling, allowed the Americans to take control of government as well. Their president chose the candidate who played the saxophone, Bill Clinton. Then they spent half their time in pursuit of stained dresses, trying to find out who his lovers were and why he lied when asked about his relationship with him. The presidency became a circus of entertainment for the masses. So despite the obvious differences, from Clinton – an amateur entertainer – to Trump – a professional entertainer, with a good career in reality shows – there has been a covert line of nonsense.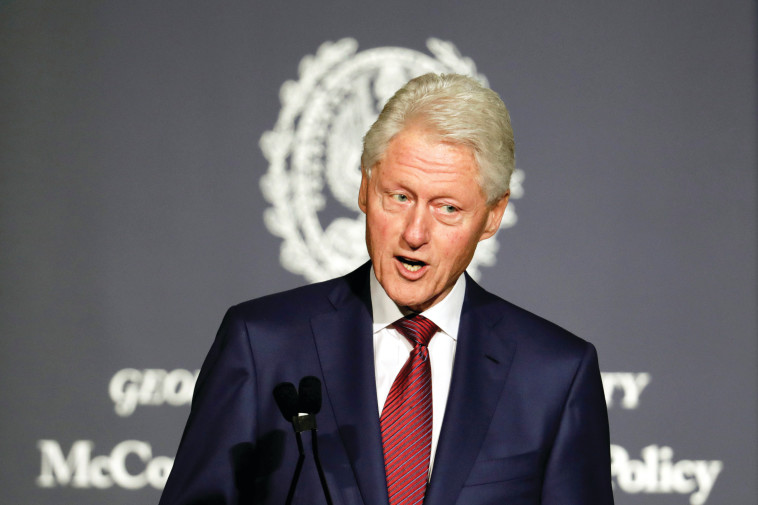 Much of the presidential candidates did not gain experience justifying striving for this level. This is true now, and has been true for quite a few years now. Clinton was governor of a small state. Bush – of a large state, which gives the governor only a few powers. Obama was a two-year senator, and before that, nothing. Trump was mostly curios. Anyone who has watched the Sopranos masterpiece has come across his name several times. "My goal is to become a helicopter pilot and go to work for Trump or somebody, to be their own pilot," the Mafia chief's son explains his plans. In Comedy Friends, Joey asks Chandler: "So your weekend was a complete waste of time?" "No," Chandler replies, "I saw Donald Trump waiting for the elevator."
Curious. Pre-election loves curios, giving curios an edge over real-world experience. Obama was Curious (black). Hillary was a curiosity (a woman, though, should have reservations, with a lot of political experience). Trump, we already said. Sanders is an American socialist. That's kind of a curiosity, too. It is no accident that experienced generals have disappeared from the scene of politics. Thirteen generals came to the White House, if not counting George Washington, who commanded the Liberation Army. Try to identify the names: Benjamin Harrison, Chester Arthur, Andrew Jackson, Franklin Pierce, Ulysses Grant, James Garfield, Ruthford Hayes, Zachary Taylor, William Henry Harrison, Dwight Eisenhower. Thirteen presidents, and only one of the last 70 years. In fact, in the last century. Three of the last four presidents (Clinton, Obama, Trump) did not serve at all. Of course, it's a matter of generation, of duty. But not only: It's also a matter of seriousness.
Source link
https://www.maariv.co.il/news/world/Article-746718